The 2013 Skoda Octavia continues testing in India. In the past we've only been showing you the exteriors of the car. In this post, we take a look at the interiors of the new Skoda.
Snapped by the folks at Power Drift, this could very well be the first interior image of the car in Indian soil. The first thing you notice is the new three-spoke steering wheel with the new corporate Skoda logo.
The Octavia would likely debut Skoda's new logo and badges in India, as Skoda India continue to use the older format.
The Octavia spotted here sports the automatic transmission which happens to be the 7-speed DSG. The Skoda Laura and the VW Jetta use this transmission in their diesel variants and hence we think this could be a diesel Octavia.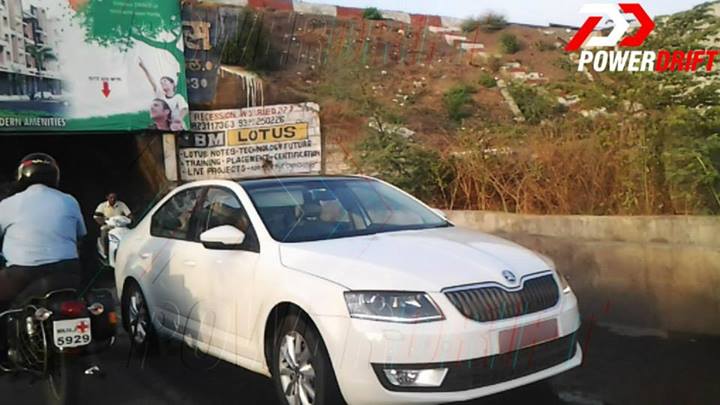 More importantly, the new Octavia would debut the VW MQB platform in India. VW says that the MQB is one of their most important platforms as it underpins cars as small as the next generation Skoda Fabia/VW Polo and as large as the India bound Audi A3 Sedan.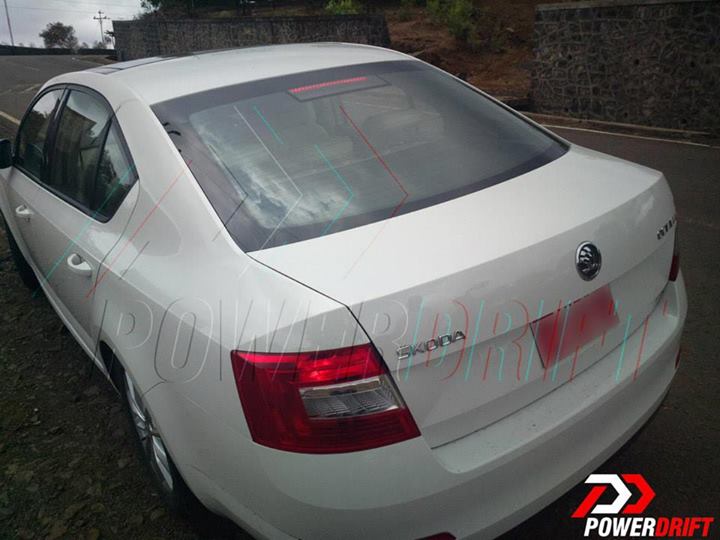 The MQB matrix has also made the new Octavia much bigger on the inside with rear legroom and boot space taking a turn for the better. At the same time, the overall weight has been reduced and as a result, the fuel efficiency has been improved.
[Image Credits - Power Drift's FB Page]