Aug 06, 2012 - 8:30am IST
Filed under maruti suzuki ritz, Maruti Ritz
Suzuki explains all the changes on the facelifted Ritz [Video]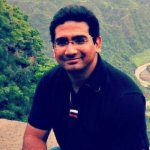 Kaustubh Shinde, They say sooner or later your passion finds you. Sometime in late 2009, I started writing for IAB and ever since then it has been a roller coaster ride for me. An amazing experience that has taught me a lot, taken me to new places, driven some great cars and met some amazing people. When you don't find me on IAB (very rarely), you will find me either at a coffee shop or an eatery or at the nearest gadget store. Hope you enjoy IAB as much as we do!
Suzuki recently gave a minor facelift to the Ritz (internationally known as Splash) to keep things fresh.
[can't view the video above? Head over to Youtube for direct viewing]
Minor changes were done an all three fronts – Exterior, Interior and Mechanicals. Here we have a small video detailing all the new features of the new Ritz.
With the recent trouble at the Maruti Suzuki manufacturing plant, the launch of all products including the Ritz facelift and Alto 800 are understood to be affected. Until the labor strikes are resolved, it would not be wise on Maruti's part to launch new products in the market, as solving what's regarded as the lowest point in Maruti's 30 year history would use up all their energies for now.
We hope to see Maruti bring the AT option on the petrol engine variant of the Ritz facelift. We can hardly wait to see how the next generation Ritz (that's still a few years away), built on the new Swift's chassis would come out.