On April 17th, Volkswagen will unveil the 2012 Beetle simultaneously in Berlin, Shanghai and New York. The event will be staged in these three countries by MTV VJs with a lot of music. The idea is clear - to target the attention of young buyers.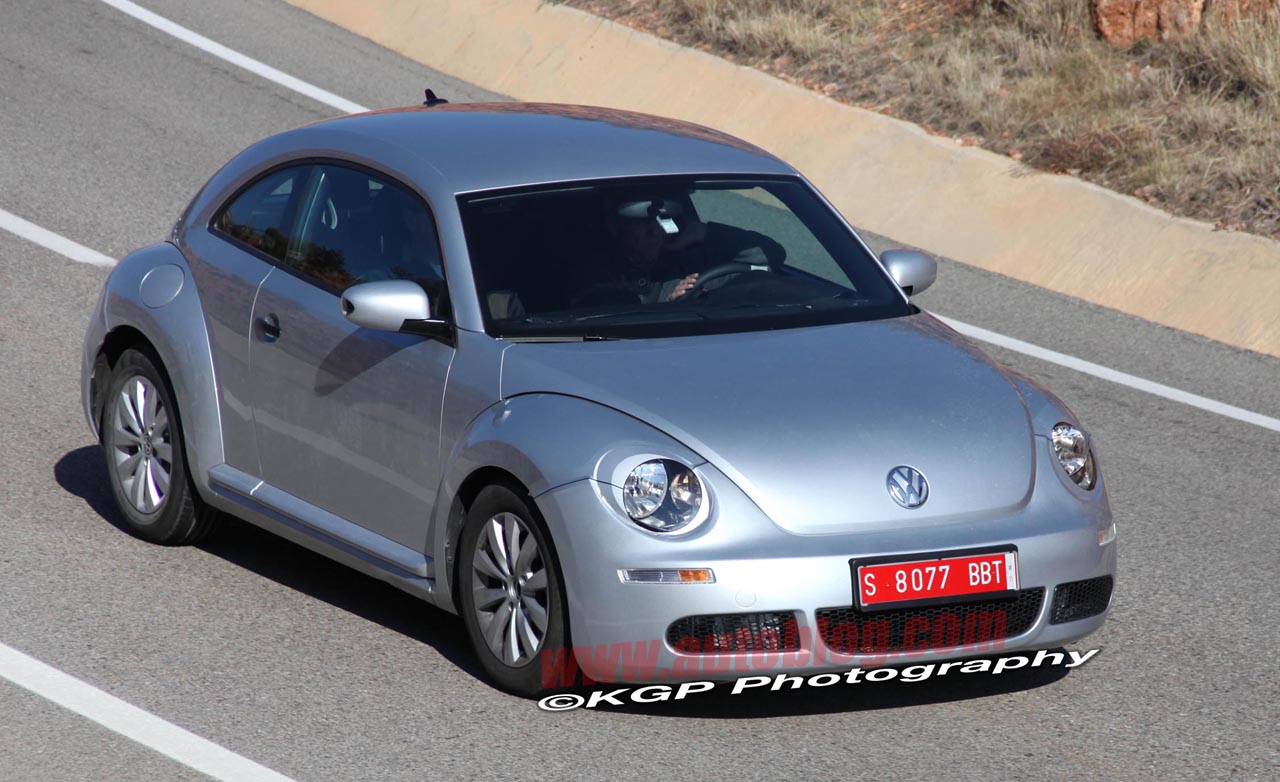 The new model will feature Bluetooth and a touchscreen interface, which again will appeal to the young, tech-savvy buyers. Branded audio systems and ambient lighting will make the experience unique. Changes to the car include a stiffer suspension, sport seats, dual exhausts and 19-inch wheels. A turbocharged 2.0-liter petrol engine will be the sole engine offered to buyers.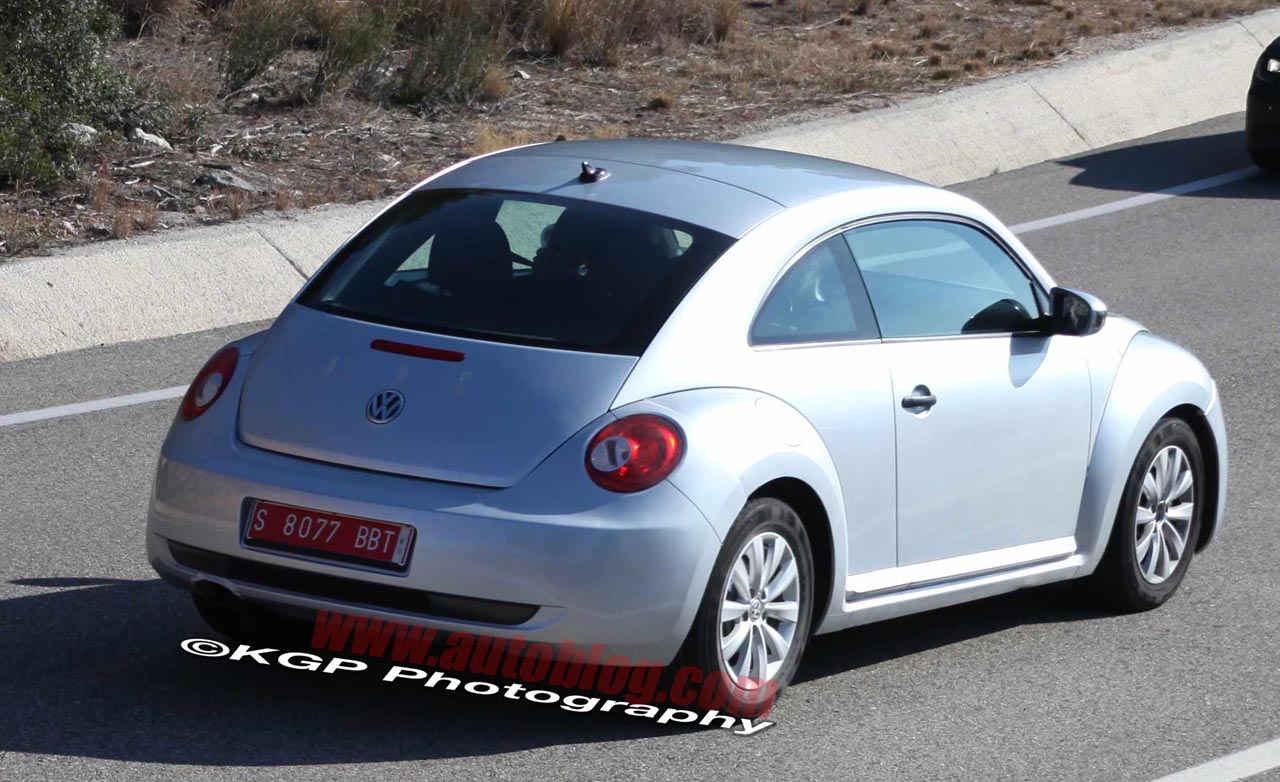 Coming to its India chapter, we hear Volkswagen will not assemble the new car like we reported earlier. For a Volkswagen to be assembled in India at least 1,200-1,500 units have to be sold every year.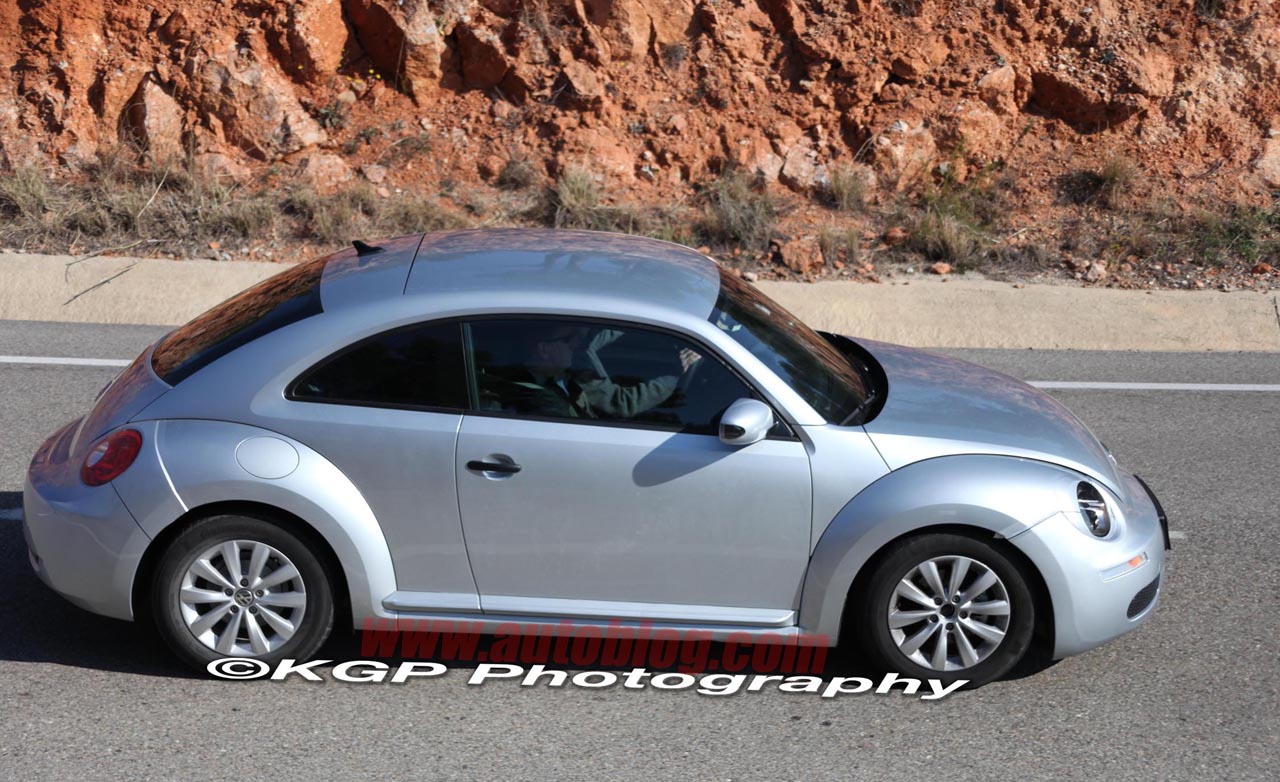 The Beetle has broken barriers set by Volkswagen India (Jan 2011 - 20 units, Feb 2011 - 25 units, Mar 2011 - 21 units), but the number doesn't justify the cost of setting up facilities to assemble the car. Volkswagen brought just 60 units of the Beetle to India during the launch anticipating little from this 20+ lakh rupee 2-door hatchback.
Spyshot source - AutoBlog.com