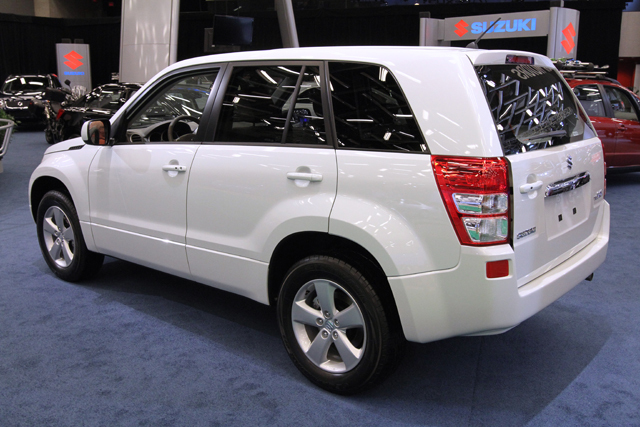 The Suzuki Grand Vitara may not be the most popular car in India. But just a like baddie in a Rajnikanth movie, it refuses to die. Been in existence since 2005, the Grand Vitara has just got an update at the Canadian Auto expo. When we say 'update', what we really mean is some minor changes to the tail.
And by minor changes we mean, Suzuki has replaced the full-sized spare tire for a temporary donut spare and placed it underneath the floor of the cargo area. That's it!
What is a donut spare?
Donut spare is essentially a lightweight and small spare tyre  whose sole purpose is to get you to the nearest workshop in case of a tyre puncture. They have almost no tread; the body of the tire is not reinforced and there is no tread belt to protect it from projectiles and road imperfections. It is just a cost cutting measure to save on the full cost of a spare wheel.
[Source - AutoBlog.com]