Thanks to one of our readers AR, we're able to show you brochure shots of the Maruti Swift Dzire notchback that launches today. The vehicle shares its platform with the new Swift and has a tiny boot to qualify for excise duty benefits. The engines and features have also been carried over with subtle changes to the interiors.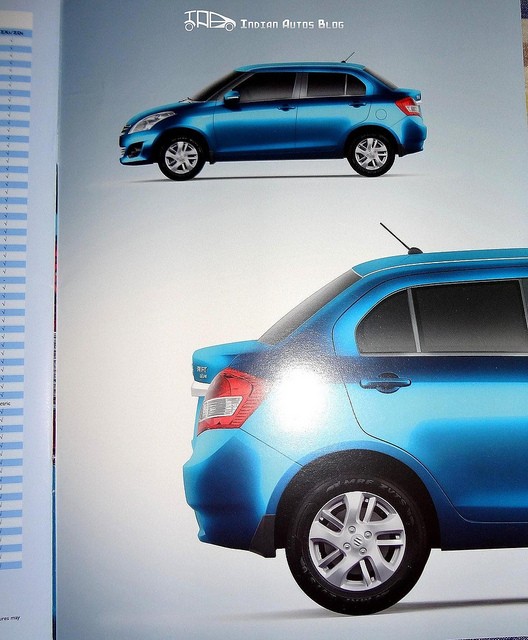 The new Dzire, measuring 3.95m in length, is available in a choice of seven colors. It has a 42 liter fuel tank and a turning radius of 4.8m. It may not be a beauty contest winner but the 1.3L diesel engine under its hood returns an impressive fuel economy of 23.4kmpl while the 1.2L petrol gives 19.1kmpl on the manual and 17.4 kmpl on the automatic transmission variant.
The brochure provides you every miniscule detail of the car (as it should). We're waiting for Maruti to announce the prices to see if there are any changes from the current Dzire. We're also told that certain variants of the old Dzire will live on for the commercial market.
Later today we'll also present our driving impressions and include high resolution images of the new Dzire.
2012 Maruti Dzire brochure
Head over to our Flickr page to see the 2012 Maruti Dzire brochure scans.