Although Honda has no plan to bring the 2012 CR-V to Auto Expo in January next year we have a strong feeling it most certainly will launch it here next year. Hence we have brought you all the information of the 2012 CR-V right from its testing phase.
2011 Los Angeles Motor Show will finally put an end to all the speculations and rumors about the 2012 Honda CR-V. CarandDriver is reporting that Honda will unveil the production version of 2012 Honda CR-V at the LA Auto Expo.
See leaked scans of the 2012 Honda CR-V from the Patent Office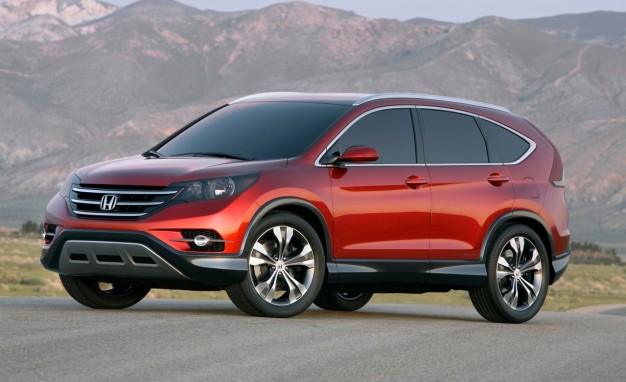 Codenamed 2WS, Honda has been constantly providing us official insights on the development of the 2012 CR-V. Touted to be a complete departure from the earlier versions the edgy, boxy design has parted ways for a completely new aerodynamic design. The CR-V has grown a lot in size and shape. In fact, the new design hints at a 3rd row seating that was missing in the previous gen models.
A 2.4-liter naturally-aspirated, 4 cylinder engine producing anywhere between 180 and 200hp will find its way under the bonnet. Honda has promised to bring the new CR-V in both 4 wheel drive and 2 wheel drive versions for different markets.
Along with the new CR-V, the Fit EV will also make it to the stage. Although the Fit EV has no significance to the Indian market, we have comprehensively covered it.
Stay tuned at we get you all the updates about the new CR-V from the LA Auto Expo.
[Source - CarAndDriver.com]