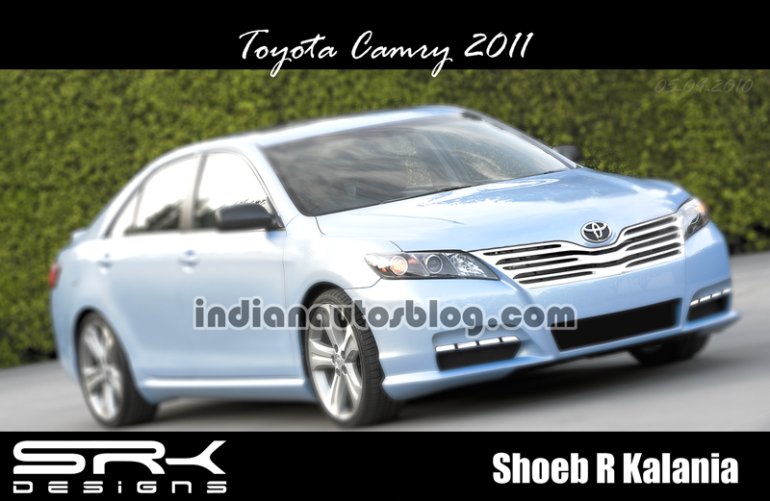 Will there be an all-new Toyota Camry in India by 2012? I guess there's no way but for Toyota to make one.
The Toyota Camry's performance overseas is incredibly good, it's one of the well-known brands, but I can tell you that the Camry in few dozens every year in India. That's mainly due to the alternatives available. Skoda, Honda, Volkswagen and even Nissan today are offering cars that customers find very enticing. The non-availability of the diesel option could be another sore point.
About seventy percent of the Camrys sold in India today are to customers who have used the vehicle overseas. Toyota Kirloskar Motors claims the decision on assembling the Camrys locally is controlled by Toyota Motor Corporation.
Toyota could assemble the next generation Camry (the face of which SRK has tried imagining) in India at its Bidadi plant sometime in 2012-13. This will make it a few lakh cheaper. Will that be enough to convince the Superb/Accord buyer to look at it?