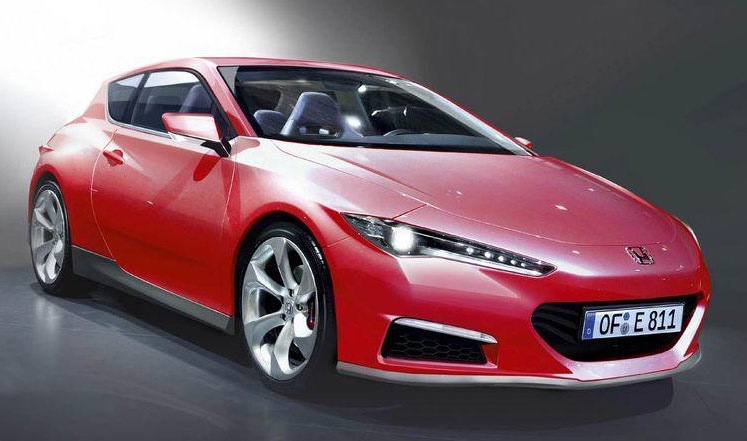 We've done an article on the 2010 Honda Civic before, so check that out too
We generally buy cars since we like it and that that is the best the automaker can give us at that point in time. Then they come along giving us a facelifted version with some tweaks making the engine smoother and sharpen the styling.
Then you ask yourself, why the hell did they not incorporate these things in the first place? In India, as far as I can remember, only 2 cars have survived the test of time when it comes to facelifts- the Honda Civic and the Suzuki Swift.
Ever since their launch, these cars have remained largely the same and still hold on their appeal because of the way they look. So these cars are all-appealing throughout their lifetime and only when their next gen car comes, do we get a considerable new car.
Honda will unveil the next generation (ninth) Civic in 2010. Here is an exclusive rendering of what reports suggest the future car may looks like. It will be based on the OSM Concept unveiled by Honda at the British Motor Show.
For Euro Civic fans, sources indicate that the future Civic hatchback will carry over the current single strip light cluster at the rear, but the split rear screen has been dropped to improve visibility.
Honda currently makes two different versions of the Civic. Just like the Accord, the car offered in Europe is a different design and rides on a different platform. The last two generations of the Civic in the U.S. have taken the car away from the youth and turned it into mom and pop's second car. Gone are the days of the performance-oriented double-wishbone front suspension (2001), instead we get more interior room. It may be reliable, but it lost most of its passion.
Like the present model, two body styles will be offered: a three-door hatch, and a more practical five-door. Engines will likely be very similar to the current lineup, however a hybrid powertrain could also be added to the range as well. As always, a Type R version powered by Honda's familiar 148kW K20 iVTEC inline-four will also be offered.
It's lean, mean and very sporty and should go down a treat with the young whipper-snappers that Honda intends to target with this new model, however there's one question that must be asked: are these pictures the real deal, or just speculative renderings? We haven't heard a peep from Honda about the next generation of Civic, and there's absolutely nothing on its various press websites that looks even close to these images.
The true hope is that with the 2010 update, we will get back the hatchback or at least something similar to the sporty design from our rendering of Honda's own OSM Concept.
Source : Top Speed and The Motor Report