Feb 28, 2009 - 4:56am IST
Filed under Mahindra, Commercials, Mahindra Xylo, Mahindra Xylo TV Commercial, Mahindra Xylo Ad
Unreleased Mahindra Xylo TV Commercial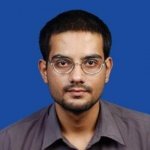 Shrawan Raja, I'm the Founder & CEO of IndianAutosBlog.com. I love teamwork and talking about cars.
Mahindra has sent us an email with the video of Xylo's upcoming TV Commercial. They add that the shoot was completed a few days back and the same will be aired from tomorrow on various TV channels.
UPDATE
We have added a couple of videos to the Auto Shows on Indian TV Channels section.