Suzuki has reached a new production milestone in India. The company has achieved accumulated automobile production of 20 million units in our country. The 20,000,000 to roll off the assembly line was the 2018 Maruti Swift.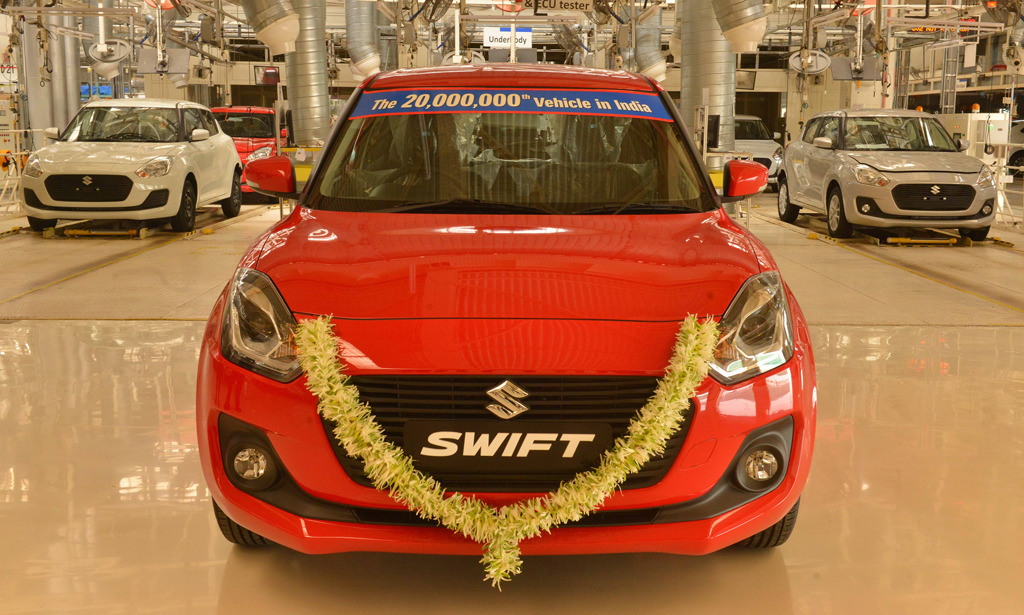 Until now, Japan was the country where Suzuki had clocked 20 million units in automobile production. India is the company's biggest overseas production hub worldwide. The production here commenced back in December 1983 with the Maruti 800. Maruti Suzuki was then known as Maruti Udyog. By March 1994, 1 million cars were produced in India.
With the launch of new models and the industry growing, production accelerated. The cumulative production figure reached 5 million units in April 2005, and then it quickly doubled to 10 million units in March 2011. In May 2015, the 15 millionth unit was rolled out. The 20th million to roll off the production line was the third generation Swift.
At 1.94 million units, the Swift is the fifth-most produced Maruti Suzuki/Suzuki model in India. The Omni, at a little over 1.94 million units, ranks fourth. The WagonR takes third position, with 2.13 million units built to the date. The Maruti 800, which went out of production in early 2014, ranks second even today, as it was made for the longest duration. 2.91 million units of the Maruti 800 were manufactured. The Alto takes the top position with 3.17 million units made to the date.
Production of Maruti Suzuki/Suzuki models in India takes place at three different locations now. There are two plants owned by Maruti Suzuki, one in Gurgaon and one in Manesar. The third plant, located in Hansalpur (Gujarat), is the first one completely owned by Suzuki. The Swift and Baleno are produced here. In total, 16 models are produced in our country. In FY2017, 1.78 million units were produced here. 1.65 million units were for domestic sales and 1,30,000 units were exported to over 100 countries and regions.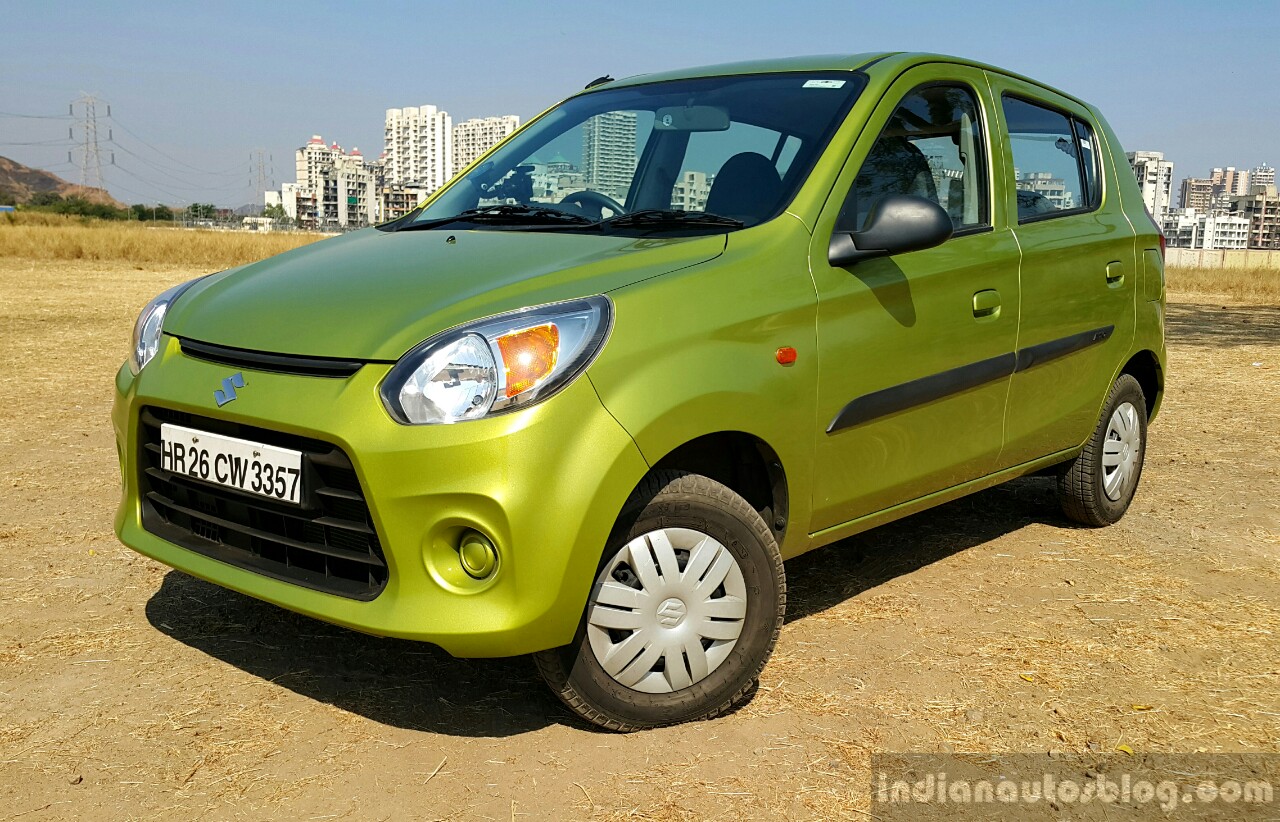 Also Read: Sales of AGS-equipped Maruti Suzuki models surpass 3 lakh units
By 2025, Maruti Suzuki aims to sell 2.5 million vehicles annually. With that target in mind, Suzuki is ramping up production capacity at its Gujarat Plant. Currently, only one production line is operational here, and the annual production capacity is 2,50,000 units. Construction of a new production line is underway. The company is planning a third production line also. It aims to have a total production capacity of 7,50,000 units at the Gujarat Plant.