A French couple are taking their 1966 Volkswagen Vanagon, which is also know as the 'Combi' or the VW Splitwindow bus, on a world trip by road.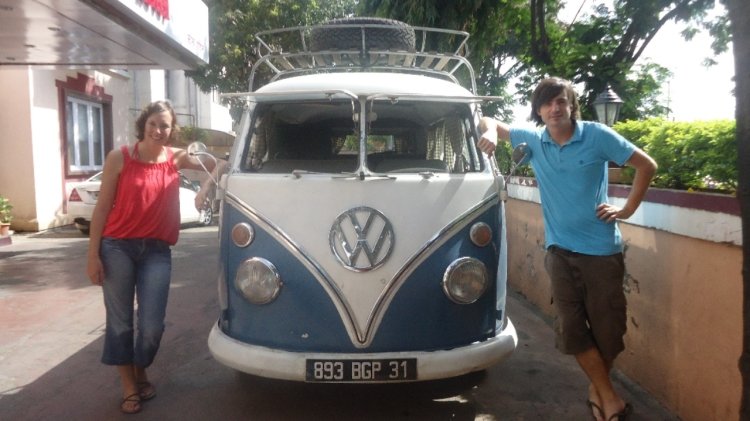 For the past 10 months Mr. Seb Houisse and Ms. Soiziclasne have been traveling across the world, discovering new places and learning about new cultures. Till date they have driven through 15 countries including USA, Canada, Japan, Singapore, Malaysia, Thailand, Indonesia, Cambodia, and Vietnam. And their latest stop was India!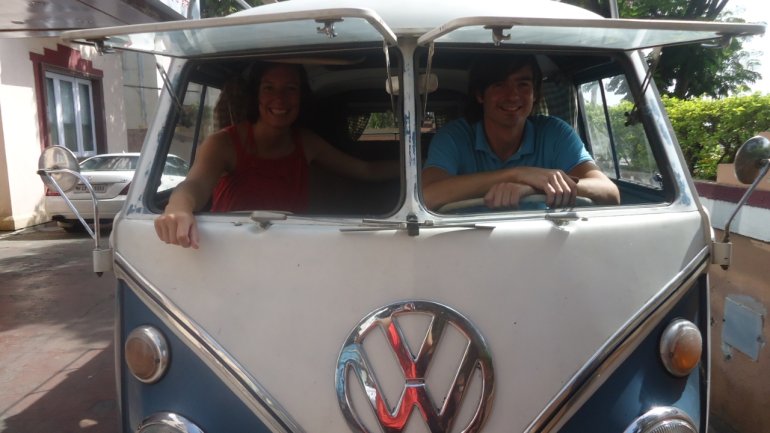 The 47 year old vehicle they've been driving has been modified for this once in a lifetime voyage. The van runs on a 1.8 liter engine, while originally it was powered by a 1.5 liter motor. The engine is mated to a gearbox which is used to do its duty on a VW Beetle. Rest of the parts are said to be original.
The Combi started its Indian journey from Chennai in April 2013 and since then has covered Gujarat, Jaipur, Agra and parts of Maharashtra. The couple visited the Volkswagen Plant at Chakan, Pune, when they were in the city. The French residents said that it was the only VW plant they've visited in their life and were quite delighted by the experience.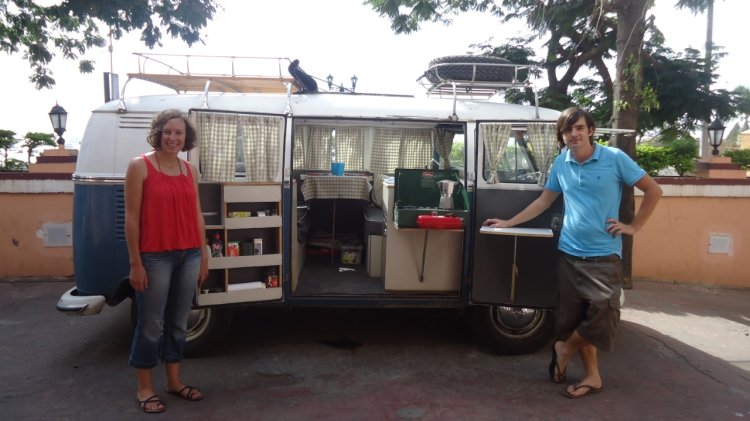 The french citizens say visiting the Taj Mahal, exploring Himachal Pradesh and driving along the coast of Goa were the most enjoyable parts of their Indian journey. They also tried a variety of Indian cuisines and some of it were the finest they've had till date.
The couple point out how one needs a reliable vehicle for such a trip. Their 47-year old Volkswagen Vanagon, an example of trustworthy German engineering, continues to lap up the miles like as if its new. The next destination on their map is Iran and they might just drop into Turkey on the way.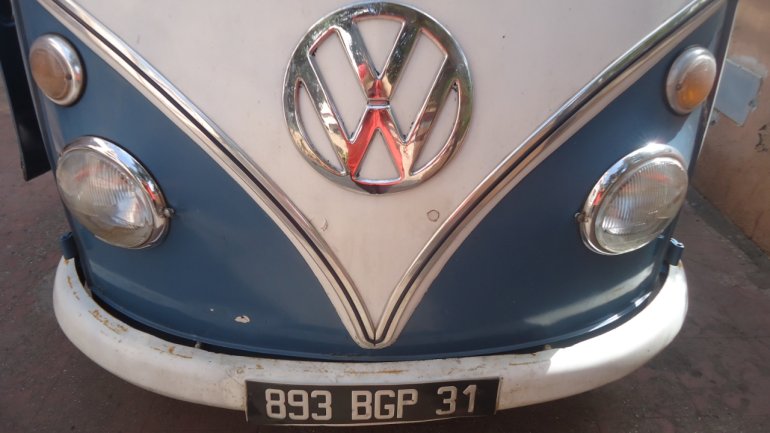 You can follow the french couple on their world tour at www.leroadtrip.com/le-road-trip/