We are back with another rare beauty from the past that was saved by a fellow petrol head via restoration. Bangalore based Vishal Agarwal had previously shared images of his prized possessions like the BSA Bond 50, silver Yamaha RD350 and the Rajdoot GTS a.k.a. Bobby. The latest retro-classic that has come to our attention is his 1964 Vespa scooter that has been restored back to its original splendour.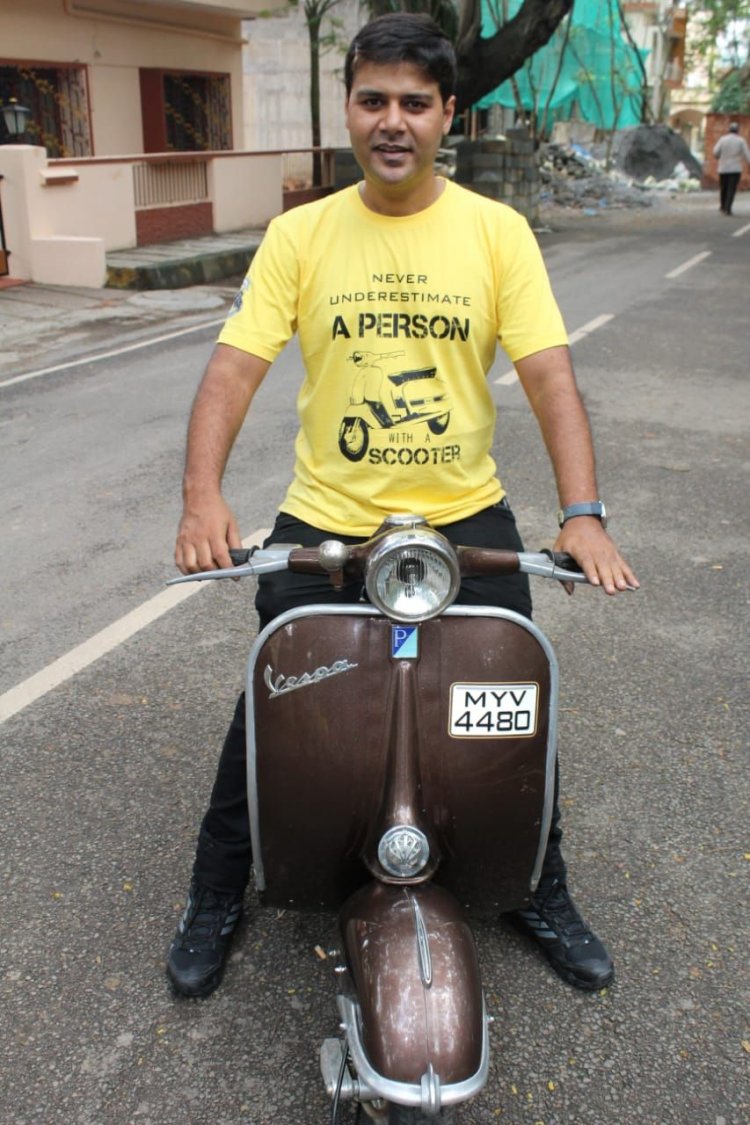 Also read: Check out this Lamby 150 restored to its original glory
The Vespa in the photographs is more than 54 years old. It was not in its prime shape back in 2014 when Vishal bought it. It took him more than two months to bring the scooter back to its original grandeur. The brown paint is complemented by chrome highlights all across. Other chrome treated units include the pillion rest on the side.
Up front, a chrome mask enhances the retro style design of the round headlight. The front apron dons a chrome finished Vespa logo on one side and the registration number on the other. The fender gets chrome garnish on the top and at the front.
Behind the front apron is a spare wheel with a cover to make things look tidy. The spare wheel cover features the same theme as the saddle. White borders harmonise the black cover. The pillion grab rail, like most of the retro scooters, is installed behind the rider's seat. The dual-tone theme is seen on other parts of the vehicle such as the footboard, side panels and front fender as well
The restored Vespa uses the original equipment, and so, stopping power comes from conventional drum units on both ends. The suspension setup, too, is in stock condition. The engine is in the factory state of tune. The 150cc, 2-stroke engine delivers 6.25 hp of maximum power at 5,000 rpm.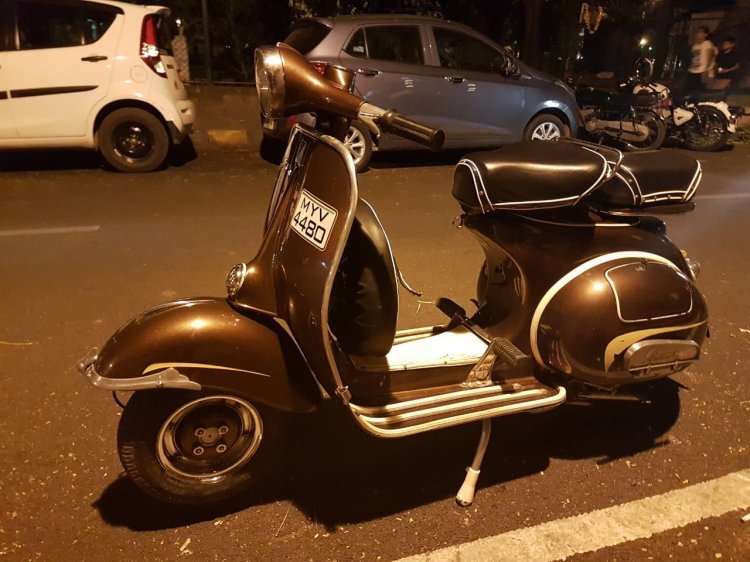 Also read: IAB reader gives his Vespa LML Pulse a mild makeover
Despite the changes that the Vespa scooters have seen in the past, they are instantly recognisable in any model year form. This 1964 scooter is the great-grandfather of the modern day Vespa that we see on the road. Vishal has ensured that the scooter is at its best shape and he has done an immaculate job with the restoration.