Datsun kicked off a pan-India roadshow in Mumbai, Delhi and Chennai today by displaying the Datsun Go at highly frequented shopping malls, allowing prospects in India to touch and feel the car. A spokesperson confirmed that the launch would happen around the time of the Auto Expo (to be held in Noida in early February) as it is the biggest automotive event in the country. We also learn that all variants of the car would be priced under 4 lakh rupees.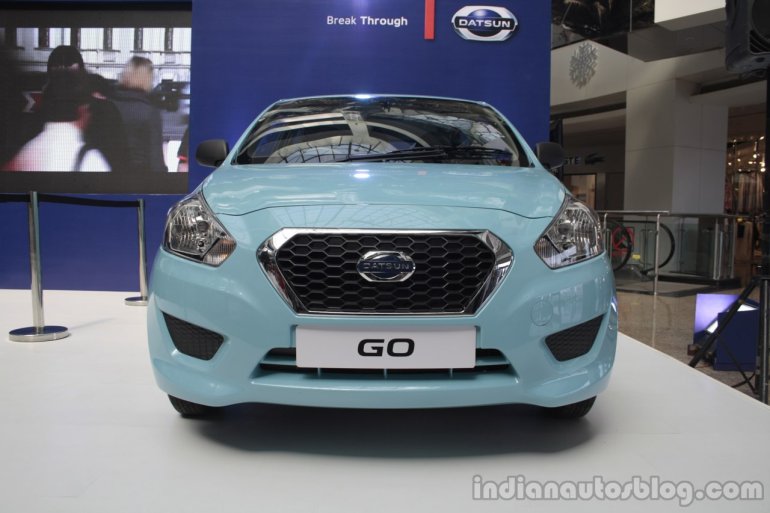 Furthermore, Datsun has planned interactive displays in 90 cities to build brand awareness. The roadshows have specially created pavilions and LCD displays showing information of the brand and the Go.
The Go is the first Datsun car for India. Measuring 3,785 mm long, 1,635 mm wide and 1,485 mm tall, with a wheelbase of 2,450 mm, the vehicle is powered by a 1.2L engine paired to a five-speed manual transmission.
Datsun announced that the Go will launch at one ex-showroom price across India. It promises lower cost of ownership compared to competitors (Maruti and Hyundai) and an easy buying process.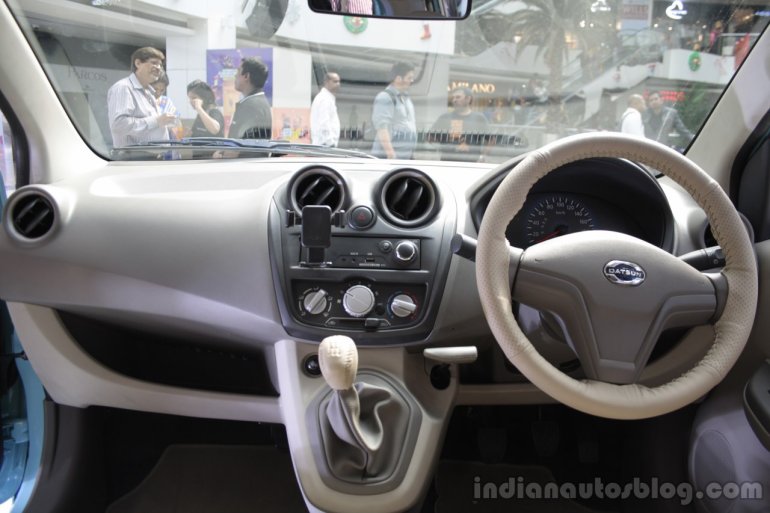 The concept of a Datsun owners' club, where customers can engage and share experiences, will be rolled out once sales open.
Here is a summary what a Datsun spokesperson discussed with Indian Autos Blog in Mumbai -
Currently existing Nissan dealers with capability and equipment will be given priority for selling and servicing Datsun cars.
Other fuel options such as diesel, LPG or CNG are under consideration as there is more opportunity in that segment.
Pricing would be below 4 lacs, even the top model would cost below 4 lacs.
Datsun is still waiting for ARAI fuel economy figures.
Details on the next Datsun product to be disclosed at the Auto Expo.
Datsun Go is aimed at first time car buyers with target age of 26-48 yrs.
Price of some Micra variants could overlap with Datsun variants.
Currently Nissan's existing dealership network would be used to sell Datsun but the aim is to have a unique identity.
Dedicated sales consultants will sell cars in dealerships.
Regular contact with help of call center will be maintained with customers
Datsun Go unveiled in Mumbai - Image Gallery