Suzuki Motor Corporation has released more details on the Hustler kei crossover through its official website. Premiered at the Tokyo Motor Show last month, the Hustler unleashes on to the Japanese car market on the 24th of December.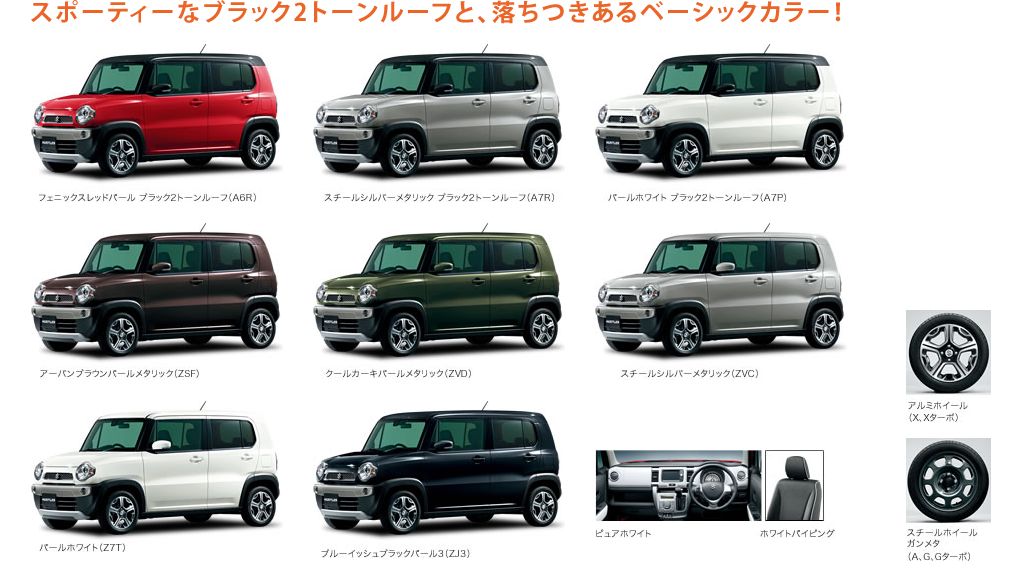 The car will launch in A, G, G-Turbo, X, and X-Turbo variants. The naturally aspirated variants use a 3cyl DOHC 658 cc engine that is paired to a 5-speed manual transmission or a CVT. It produces 52PS @ 6,000 rpm and 63 Nm @ 4,000 RPM. The turbocharged variants use a forced-induced version of this engine that is assisted by an intercooler, making a healthier 64 PS @ 6,000 rpm and 95 Nm @ 3,000 rpm.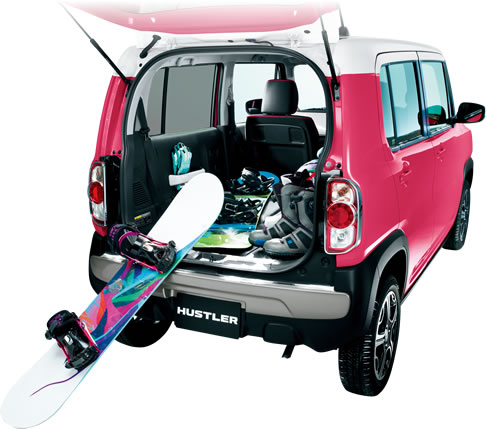 The G Turbo, X and X Turbo variants can be had with an optional AWD system.
Equipment wise, even the base variant is packed with safety features like dual airbags, ABS and EBD. Higher variants get ESP, push button start, satellite navigation, 15-inch alloy wheels, auto climate control, leather wrapped interior, LED lighting and roof rails.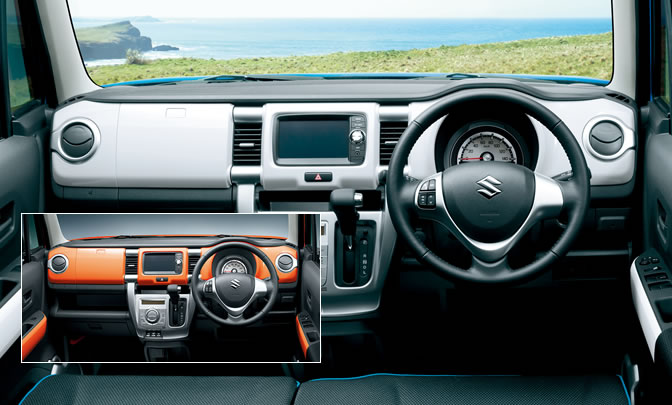 Though the Hustler is a compact car with a footprint comparable to the Wagon R, it includes many energy conserving technologies. ENE-CHARGE (regenerative braking), IDLINGSTOP (Start-stop system) and eco-cool (intelligent HVAC) are features highlighted on the cover of the website.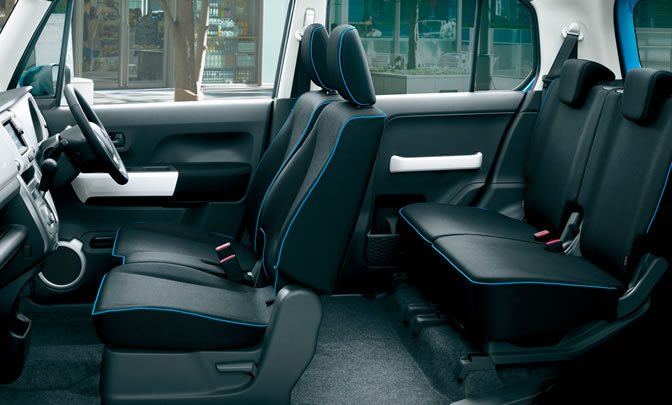 According to Japanese news reports, the car is priced between 990,000 yen (5.99 lakh rupees) to 1,510,000 yen (9.11 lakh rupees).
We're expecting a full montage of images and detailed specifications closer to the launch.
See photographs of the Suzuki Hustler from its unveiling at the Tokyo Motor Show