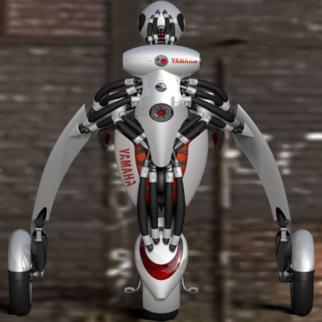 You know what I like most about concept vehicles? The possibility that they might not make it onto the streets at all! Which is why I'm all geared up to wax eloquent about this exoskeleton-ish Yamaha-branded Deus Ex Machina concept motorcycle created by Art Center Pasadena student Jake Loniak.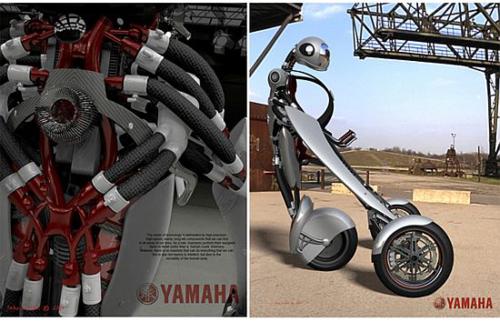 More pics and info after the break
Its so super cool to see a guy take all his impressions of sci-fi movies and create a monstrous bot-like bike that looks very good on paper (only) with its ultra-capacitators and nano- phosphate batteries; a body made up of 36 pneumatic muscles along with a spine consisting of seven artificial vertebrae, and the fact that the green vehicle can recharge itself in 15 minutes and last for a good hour with top speeds of 75mph! Of course I'd be really disappointed if this thing ever hit mainstream production just because of the fact that this thing defies everything we so love about bikes (heard of something called aerodynamics, Jake?), including the fact that they don't make us look like parasitic, blood-sucking aliens!