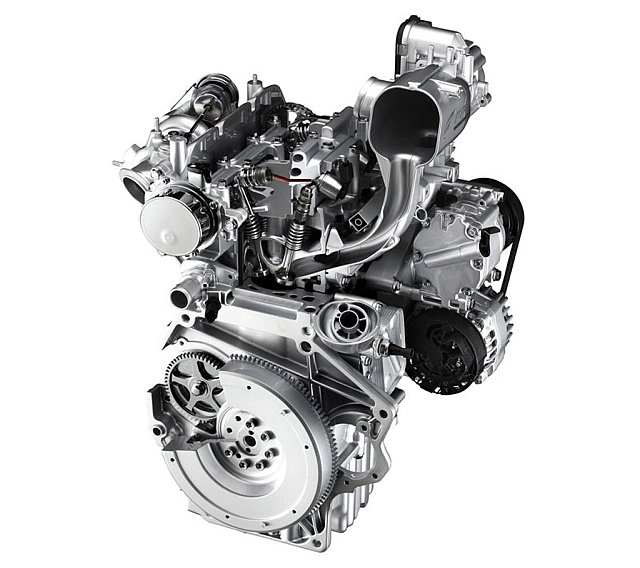 Japanese media are reporting that Suzuki, after a gap of 16 years, will introduce a new engine in the Japanese market that will be the most fuel efficient at 27km/l, an improvement of about 20% over the existing engine.
It is said that this all new 660cc petrol engine will be prime mover of many mini cars such as the future Alto and Wagon R. The new engine is suitable for Suzuki's kei cars found in large numbers all over Japan.
Maruti Suzuki is working on a small car that will serve as the 800's replacement, perhaps in 2012. There are two options on the table for this mini car - either use a 2-cylinder derivative of the new K-Series engine or fit this highly efficient 660cc engine to the small car.
Image - Fiat's two-cylinder engine.
Source - Greencarcongress.com