Tata Motors was the first company to bring out a product measuring under 4 meters long with engine capacity below 1.5/1.2 liters (diesel/petrol). The Indigo CS is a well accepted car and the company is reportedly considering a Vista CS (sub- 4 meter Manza sedan) for a 2012 launch.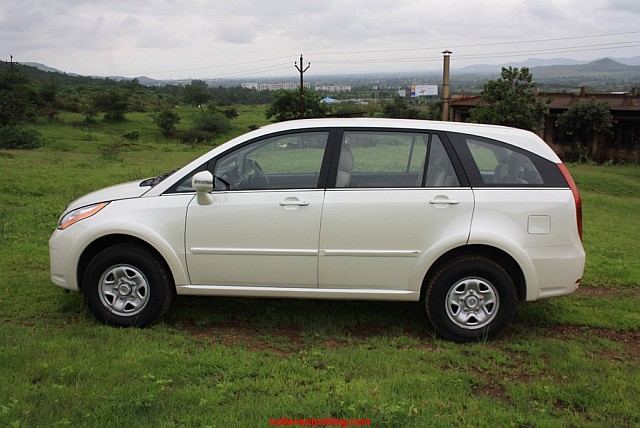 Many other models like the Indica, Nano and Indica Vista benefit from the, well, benefits for small cars.
So will Tata Motors consider tinkering the Aria for a mini MPV? When there can be a compact Xylo, why not an Aria CS?
IndianAutosBlog.com raised this issue with a senior official from the Utility Vehicles division of Tata Motors in a recent media event and this is what he said -
See why the proposition is attractive is because it is all under four meters in length and you need to have a powertrain too which is under 1.5 (liters) to avail of the excise benefits the government offers. It is primarily driven by that consideration. So not all vehicles may be adaptable completely to meet the criteria or powertrain and length. It (Aria) may possibly involve radical redesigning, not the question of platform, and practically a new product if I may call it that. It is too difficult to tell if we will exercise this option in the near term.
Tata Motors is a platform expert and is always willing to stretch, whether its imagination or the wheelbase, to bring out fantastic VFM products. The Aria being "a new breed" might not be bound to this rule!