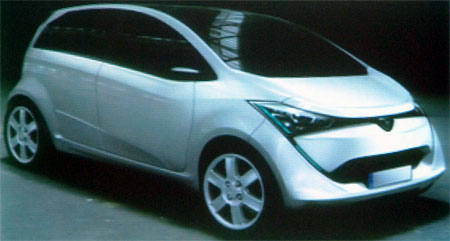 By Kaustubh Shinde
The Proton EMAS has been a under our scanner since the time it was conceived. We brought you the 2 door and the 4 door version as soon as they were leaked. The reason why we believe it is so important is because it is surely coming to India. This would be Proton's stallion in the entry-level hatchback market.
Now that Proton has almost confirmed their entry with a sedan, an entry level hatch and an MPV, we have all the more reasons to believe that the EMAS will see the Indian shore by 2013.
Lotus chief executive Dany Bahar -
We are doing this together with Proton and another OEM [original equipment manufacturer, or car manufacturer]. We will build three versions: one for the Asian market, one for Europe and a sportier one
Which brings us to our second question - The European EMAS is being tested right now at the Lotus factory as you are reading this. Yes, Proton will make three different versions of the EMAS - An affordable variant with low-cost car credentials for Asia and a sporty version with more horsepower. So while the rest of the world gets a stiff and powerful Lotus hot hatchback, India gets a cold Proton family hatchback.
The third variant could be a hybrid car for Europe.
Proton could be studying the flexible V-Platform developed by Nissan for the Asian EMAS. Proton has already confirmed that they are readying a new car for the Indian market. This new car will be a sub 4-meter hatch with 5 doors and possibly a 1.2-liter engine making around 75bhp.
Are we actually witnessing a new JV? Are Nissan and Proton ready to shake hands with each other? Do you think it is a wise choice to make the new Proton at Nissan's Chennai factory while the others are made by Argentum?
So many questions unanswered..
Source - carscoop.blogspot.com