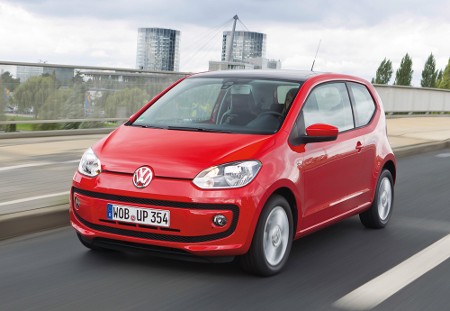 VW India's on and off approach towards the Up!'s India entry has been a major deterrent for small car buyers. The company was expected to showcase the Up! at the New Delhi Auto Expo which did not happen.
Then came the announcement that the Up!'s India foray has been delayed for another 3 years. Later came the news that the decision to bring the Up! to India will be taken by year end.
With this attitude, surely the Indian motorist has given up the hope of owing a VW Up!
But don't lose hop just yet. In a recent article by AutoNews, VW has divulged some more information on the Up!
CEO Martin Winterkorn ordered the development of the Up! long back in 2007 as a successor to the people's car – VW Beetle. The VW Beetle is no longer a people's car but a massive fashion statement. This has jacked up the prices of the Beetle keeping it out of the reach of a layman.
VW became a global automotive power on the back of the Beetle, the original 'people's car'. After the failure of the Lupo and Fox, VW wanted the Up! as a people's car to achieve its target of 10 million units annually by 2018. Unfortunately, VW has failed to gain traction from the UP! in the European markets.
As a result the company has now ordered its engineers to re-engineer a version of the Up! geared to the South American market that should arrive in 2013. This version of the VW Up! is geared specially towards the emerging markets. The head of VW brand development, Ulrich Hackenberg confirmed that editions for India and China are also under consideration.
And now it all makes sense. The only reason why VW India is sitting on the fence with respect to the Up! is because the European version of the model is not destined for India.
This new low cost VW Up! that is currently under development has a higher chances of making an India foray. If you put the pieces together, VW India has officially confirmed that it will take a decision on Up! in the end of 2012. This means that VW India is waiting for the low cost Up! to be revealed which has a much higher chances of tasting success in India.
[Source: AutoNews.com]