The Volkswagen Tristar concept that world premiered at the IAA Commercial Vehicle Show in Hanover last month has been presented at the VW Group Night in Paris today.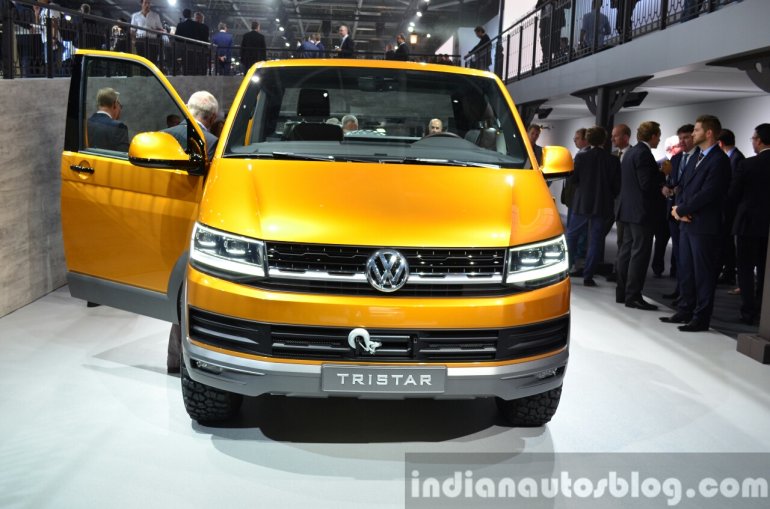 Designed to mark the 30th anniversary of the first Syncro concept, the Tristar is an extended cab pickup based on the Transporter.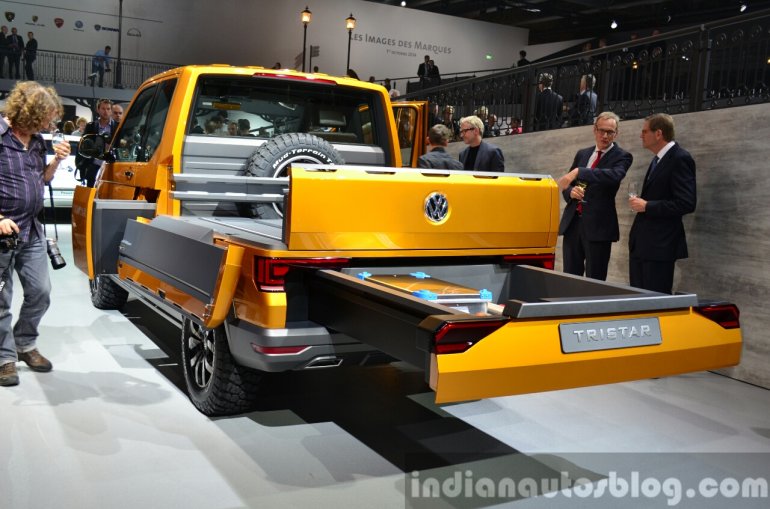 Designed as an off-road vehicle, the concept is equipped with an aggressive exterior that is accentuated with plastic body cladding, a 30mm increased ride height and 17-inch alloy wheels shod with off-road tires. The concept is also endowed with a sportier front fascia featuring a revised grille, LED headlamps and a winch.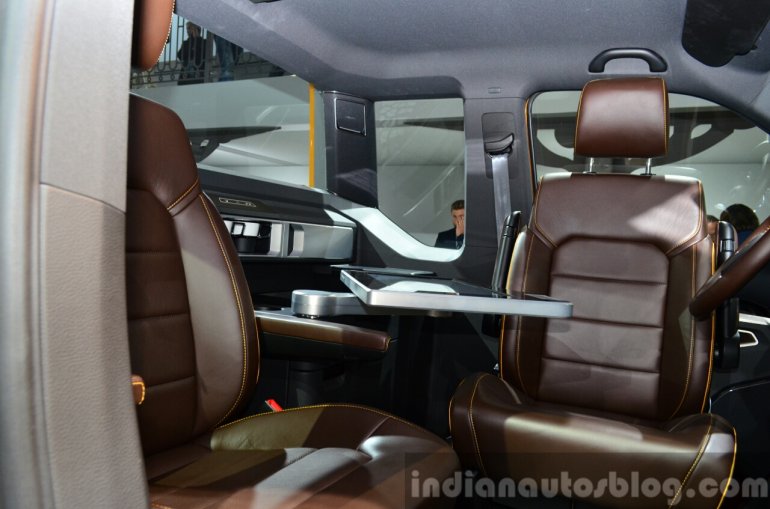 The cabin is appointed with premium leather seats, a 20-inch tablet with video conferencing facility, metallic accents and an espresso machine. The concept leaves its driver with a 20-inch tablet and "state-of-the-art video conferencing and sound systems."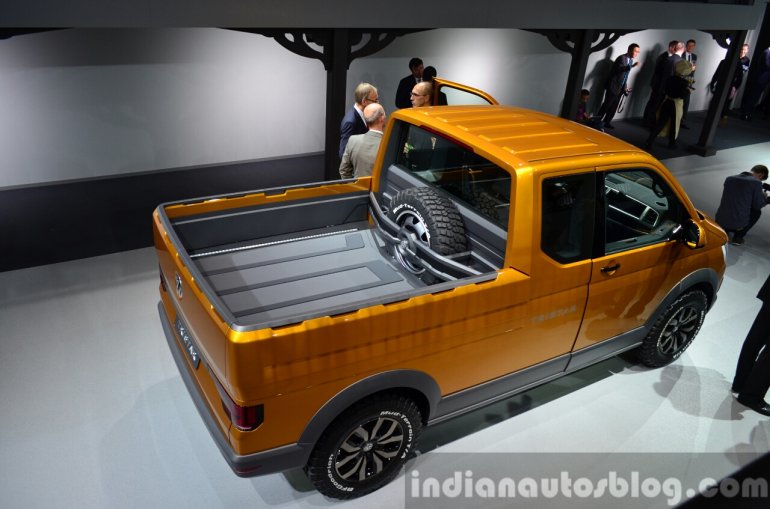 The concept is powered by a 2.0-liter TDI engine that produces 201 bhp and 450 Nm of torque, paired to a seven-speed DSG transmission and a 4MOTION all-wheel drive system. The car can accelerate from 0-100 km/h in 10 seconds and achieve a top speed of 185 km/h.