Will be made by the Shanghai-VW joint venture in China.
Not only did VW reveal the American-spec VW Atlas, but the Chinese-spec VW Teramont has also been revealed. Virtually identical to the VW Atlas for USA, the VW Teramont will be made in China by the Shanghai-Volkswagen joint venture.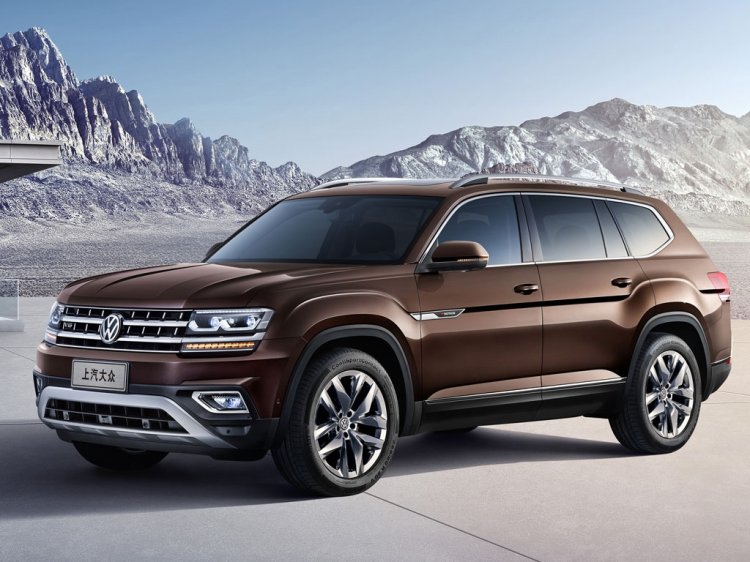 The Teramont will have its public debut at the Guangzhou Auto Show next month, and sales in China are expected to begin early next year. For the Chinese market, VW will offer the Teramont with a 2.0-liter TFSI engine capable of 186 hp and 320 Nm, a 2.0-liter TFSI developing 220 hp and 350 Nm, and a 2.5-liter V6 TFSI with 299 hp and 500 Nm. Where the 2.0-liter engines are made in China, the 2.5-liter V6 is imported from Germany, Chinese media reports state.
All engines get a seven-speed DCT, sending power to all wheels via the 4MOTION all-wheel drive system. Seen in these images is the top-end V6 variant, which is designated '530 V6'. In contrast, the VW Atlas for USA gets a 2.0-liter TFSI (238 hp) and a 3.6-liter V6 (280 hp); an eight-speed automatic is standard on the American model.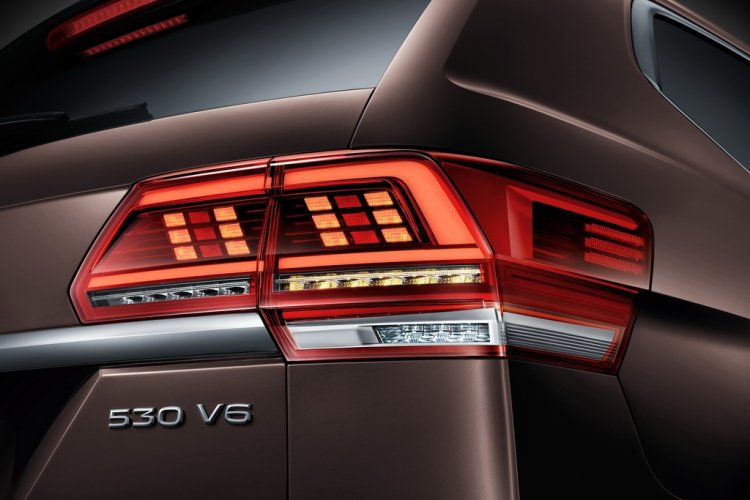 The VW Teramont measures 5,039 mm in length, 1,989 mm in width, 1,773 mm in height and 2,980 mm in wheelbase. In China, it will rival the likes of the Toyota Highlander, whereas prices for the SUV will start at around 300,000 yuan and extend till 450,000 yuan (INR 29.72 - 44.58 lakhs).