Volkswagen Group's sub-compact cars could get new alloy wheels.
A batch of Volkswagen Group cars equipped with new design alloy wheels was recently spied testing, courtesy ScoopMeister. The fleet of test mules consisted of the VW Polo, VW Ameo and Skoda Rapid.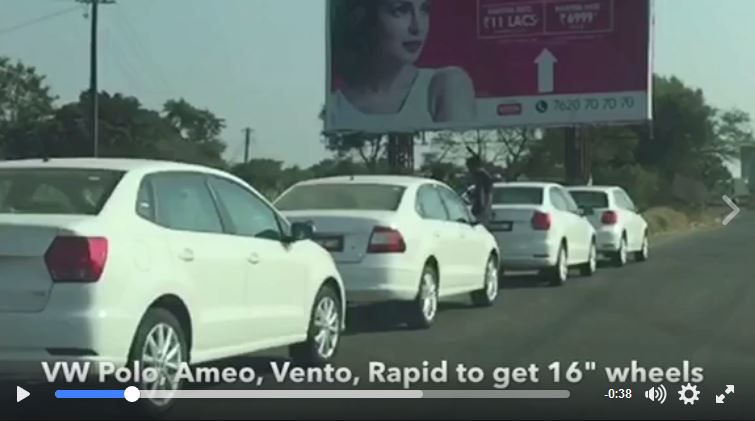 The VW Polo and VW Ameo seen in the spy picture above seem to have the same alloy wheel design, while the Skoda Rapid apparently gets a different one. The Volkswagen test mules are probably equipped with the 16-inch PORTAGO alloy wheels which are offered in the VW Polo internationally. The Skoda Rapid test mule a different set of twin-spoke alloy wheels.
The VW Polo currently comes with 14- and 15-inch steel wheels and 15-inch TOSA alloy wheels. It's sub-4 metre sedan version, the VW Ameo, is offered with 14- and 15-inch steel wheels and 15-inch alloy wheels with a design that mirrors that of the VW Polo's. The Skoda Rapid recently received a facelift and is available with 15-inch Dentro steel wheels, 15-inch Bold alloy wheels and 15-inch Matone alloy wheels.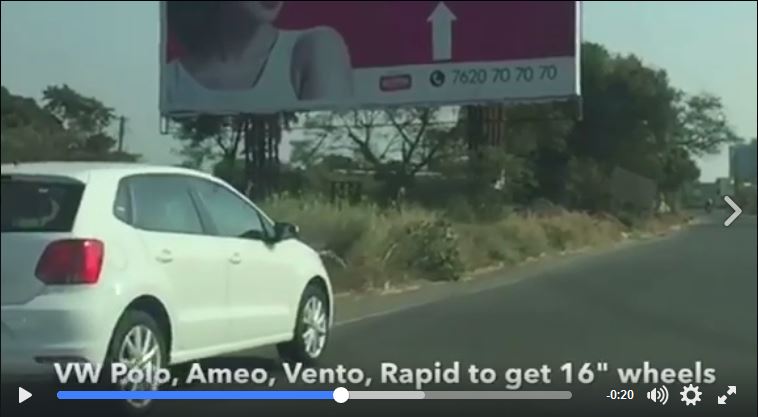 Also See: 2018 VW Vento (Polo sedan) spied testing in Brazil
The new alloy wheels will likely be offered in the top-end trim levels of the cars. Last year, the VW Vento was also spied testing with alloy wheels which look the same as those seen in the VW Polo and VW Ameo test mules. This Vento was equipped with LED headlights as well.
[Source: Facebook]