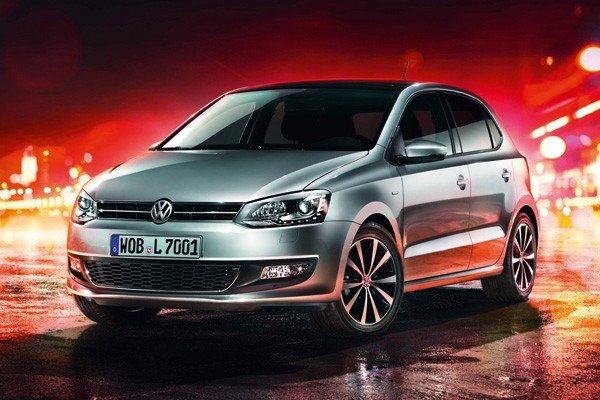 The VW Polo Life is the latest special edition model of its kind to join the German carmaker's lineup at their home turf.
Similar to the Life special editions of other VWs, the Polo Life gets extra equipment and style quotient. The special edition series comes with a richly detailed headlamp cluster which gets LED daytime running lights like in the Passat.
The 15 inch "Spokane" alloy wheels and Life special edition decals on the exterior round up the exterior changes. On its interior, the car gets a leather wrapped steering wheel with multifunction capability, Climatronic air conditioning and an RCD 310 music system.
Bigger alloy wheels and panoramic sunroof come as optional fitment, as a part of the 'Life Plus' package.
The Polo Life range starts with the five-speed 59bhp base model and a 1.6-litre TDI with 89bhp mated to seven-speed DSG is also available. The Life edition can also be bought with TSI and BiFuel engines.
The price range of the three door Polo Life starts at €14,825 (around Rs. 10.69 lakhs) and the 1.6 litre TDI powered version retails at €19,775 (around Rs. 14.26 lakhs).
We think that VW India can also add 'Life' into its hatchback as a special edition to boost sales.
[Source: Polodriver.com]