Delivers 50 kmpl mileage.
The Volkswagen Passat GTE has been unveiled on the eve of the Paris Motor Show at the VW Group Night.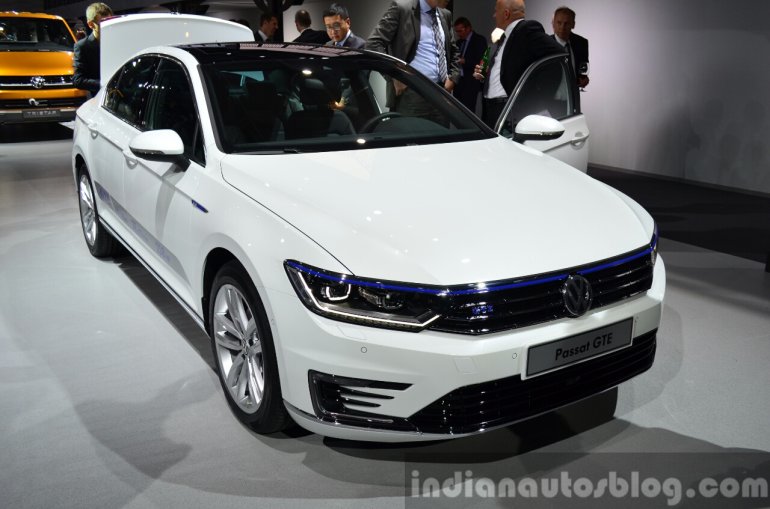 Based on the eight generation Passat, the VW Passat GTE is the third plug-in hybrid car from the German maker after the limited-edition XL1 and the Golf GTE. When sales kick off in the second half of 2015, the car will come in saloon and estate body styles.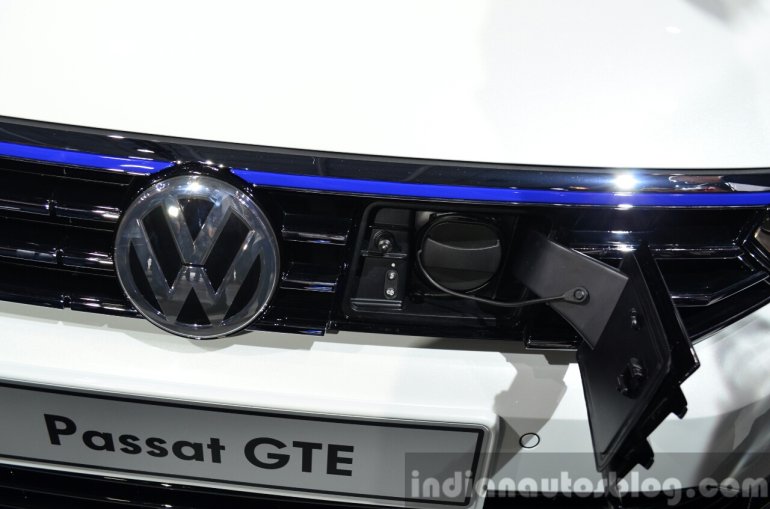 The GTE is differentiated from the regular variant with blue accents on the grille, revised front bumper that features C-Shaped LED lights, and bigger wheels. The interior gets a blue ambient lighting, new gear knob and a leather-wrapped flat bottom steering wheel. The Passat GTE is driven by a petrol-electric hybrid powertrain that has a 1.4-liter TSI engine that outputs 156 hp and is backed by an electric motor that produces 115 hp and 400 Nm. The combined output is 218 hp, while the gearbox is a six-speed dual-clutch automatic.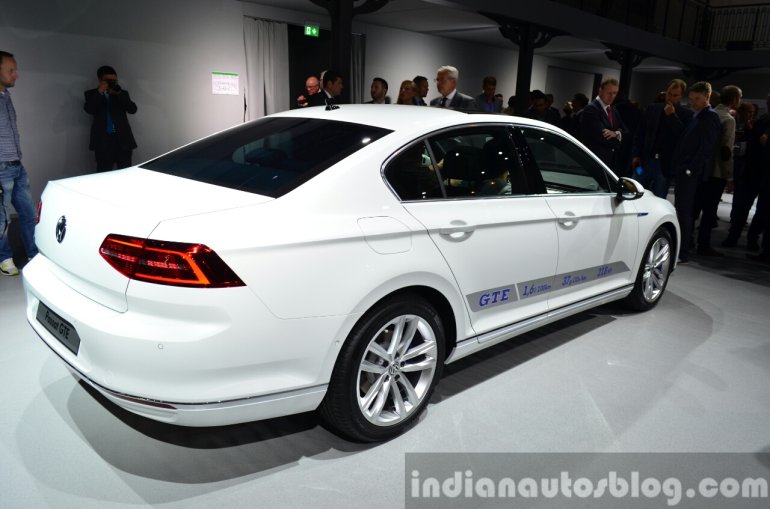 Average fuel consumption of the Passat GTE claimed by Volkswagen is 2.0 l/100 km (50 km/l) and 13.0 kWh/100 km, which corresponds to CO2 emissions of fewer than 45 g/km. Combined, the car has a maximum range of 1000 km, a 0-100 kmph sprint will be dispatched in under eight seconds, while the top speed is 220 km/h.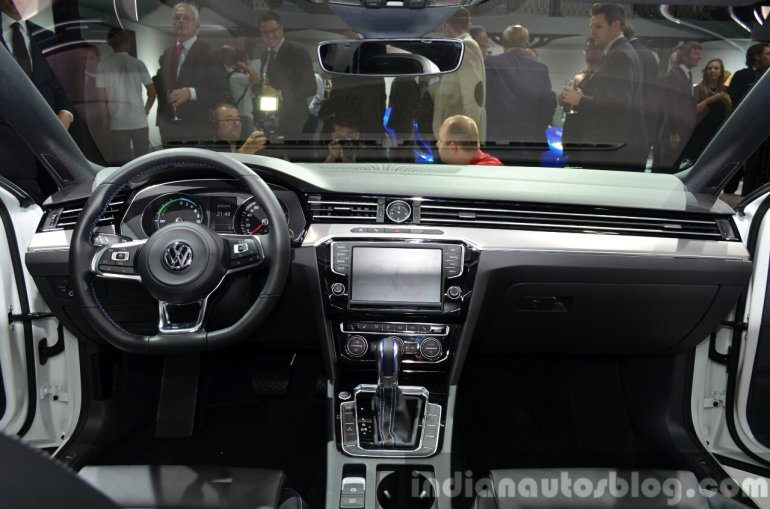 Refer the exhaustive press release below for more details.
VW Passat GTE - Press Release
[Can't see the release above? Head to Slideshare]