In what could be a historic move, the Brazilian government could bend the law and allow VW to produce the long lived Kombi van.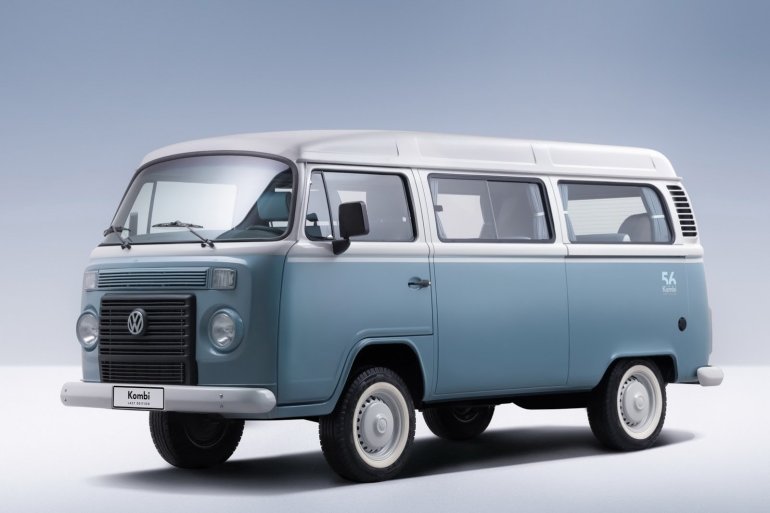 As per a new rule that will come into effect next year, all new cars sold in the country have to be equipped with ABS and airbags. The Kombi being an age old design, does not get these safety features, and integrating them would not be possible. VW had no option but to lay it to rest, building the last model on the 20th of December, 2013.
VW Brazil had earlier announced the Kombi Last edition, which would mark the end of the 63 year old vehicle's production. The special edition features an exclusive paintjob in blue and white, while the interior gets blue curtains and vinyl upholstery. The whitewall tyres add a nostalgic touch and only 600 units of this edition were produced.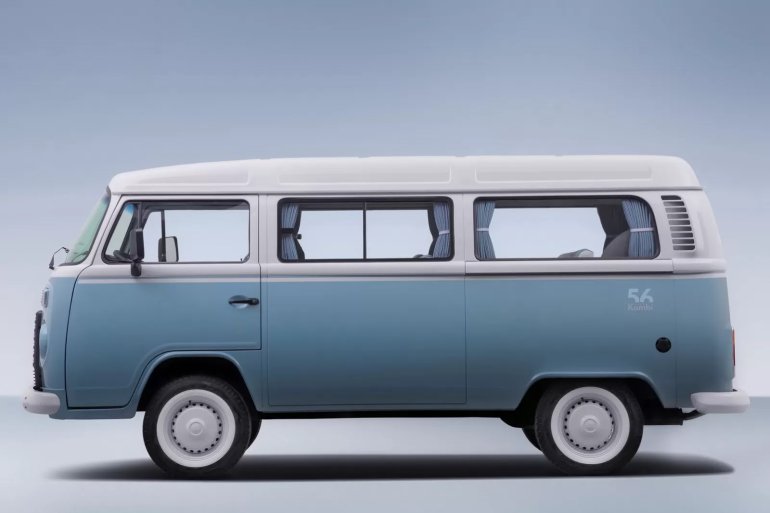 Just days after the production of the Kombi ended, news comes in that the van could get a second lease of life.
Guido Mantega, the Brazilian finance minister is investigating whether there is a possibility to exempt the Kombi from the new safety regulations. His argument is that the original design could not include these features, as in 1950, airbags or ABS were not available, at least not to passenger cars.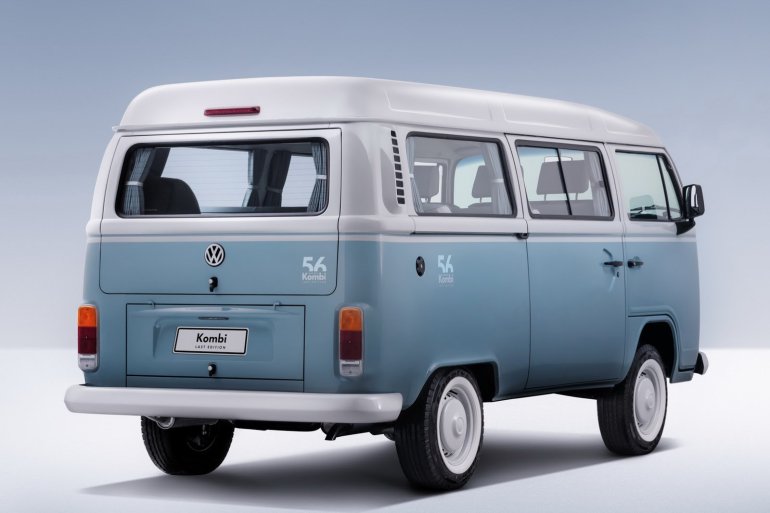 The VW Kombi is the sixth best selling commercial vehicle in Brazil, and is the quintessential mode of transport for local businesses. The Anchieta plant at Sao Bernardo do Campo near Sao Paulo, Brazil, is the last production site of the Kombi, and began producing the car six years after VW's Wolfsburg plant started production in 1963.
Many enthusiasts and fans of the Kombi, in and away from Brazil, are awaiting this verdict.
VW Kombi Last Edition - Image Gallery