The VW GTI Roadster, which debuted at Wörthersee last month, is on display at the 2014 Goodwood Festival of Speed.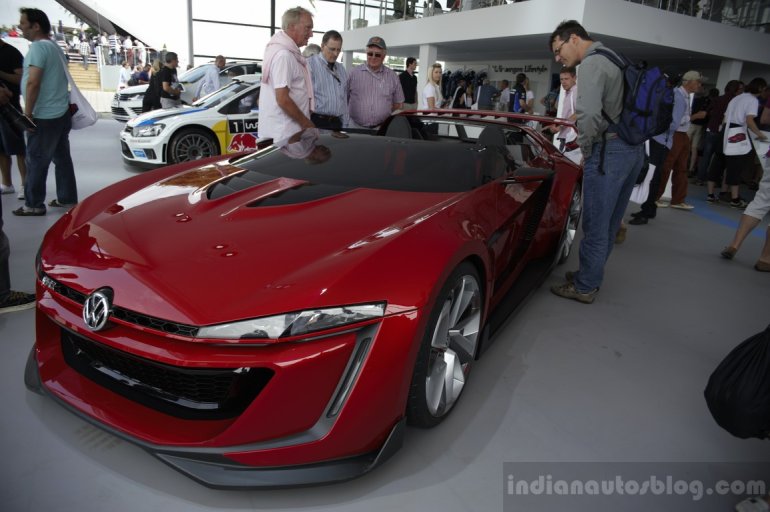 The concept which was originally created for Gran Turismo 6, is a two-seat convertible and is powered by a 3.0-liter V6 twin-turbocharged TSI engine producing 503 hp and 559 Nm of torque. VW claims the concept will hit 96 km/h in 3.5 seconds and achieve a top-speed of 308 km/h.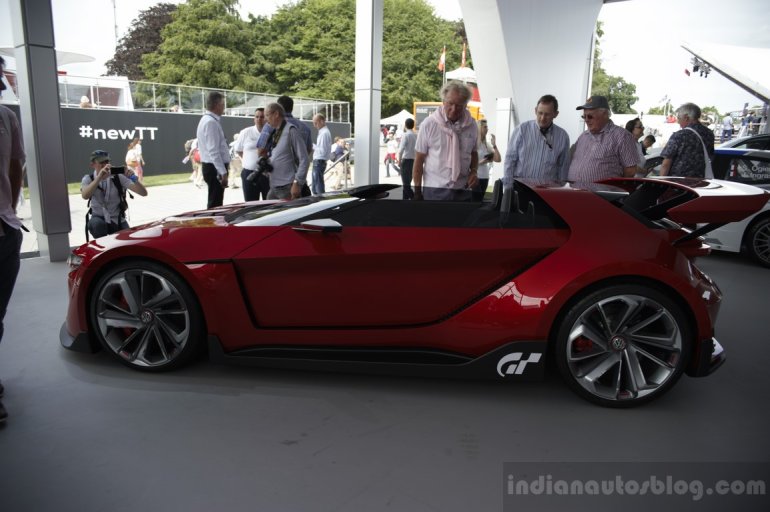 The car uses a 7-speed dual-clutch automatic transmission and VW's 4MOTION all-wheel drive system sends power to those 20-inch wheels.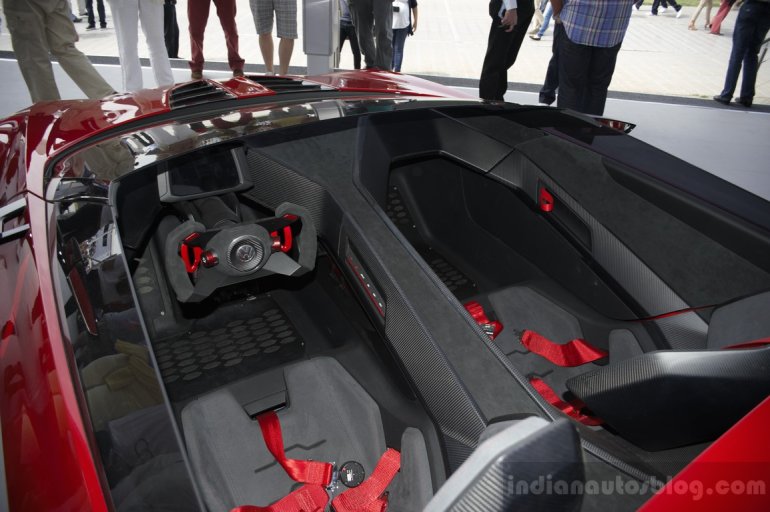 The concept gets a carbon-fiber monocoque, five-point safety belts, steering wheel controls, trapezoidal dual exhausts, dual LED headlights, aluminium alloy wheels and a 'Tornado Red' body color. The car was designed by Malte Hammerbeck and Domen Rucigaj who were in charge of the exterior, and Guillermo Mignot who was responsible for the interior.
VW GTI Roadster at 2014 Goodwood Festival of Speed - Press Release
[Head to Slideshare if you're unable to view the document above.]