Volkswagen have revealed yet another concept at the ongoing Beijing Auto Show, this time something radical.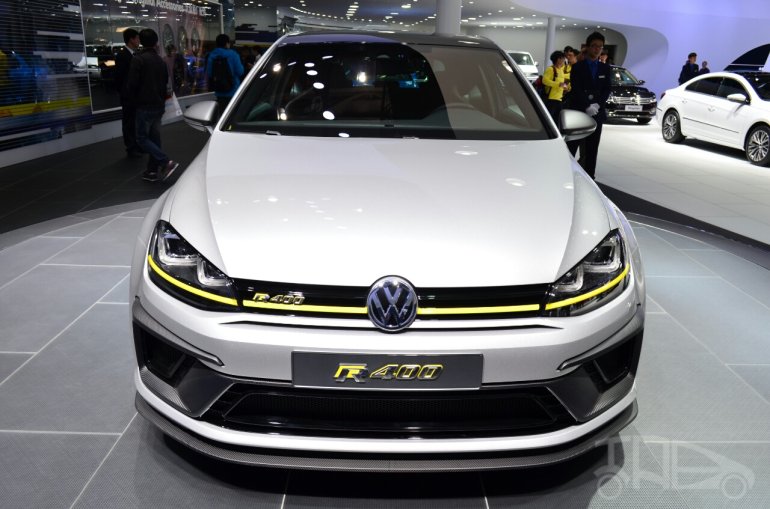 The most powerful variant on the new Golf platform, the Volkswagen Golf R 400 Concept, is being displayed at the show. Based on the Golf R, the concept features exaggerated front pockets, yellow graphics, muscular wheel arches along with a set of flashy 5-spoke alloy wheels with yellow brake calipers.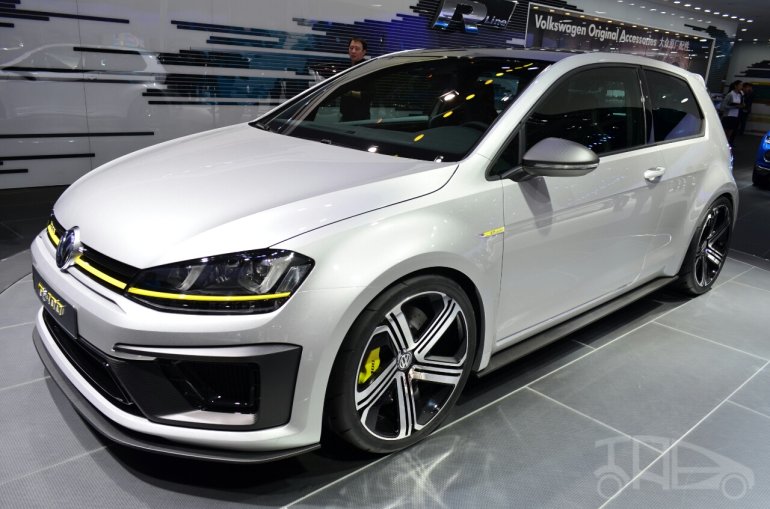 The Golf R-based concept carries an engine that churns out 400 hp and 450 Nm of peak torque. While the Golf R (powered by a turbocharged 2.0-liter four-cylinder engine) with its optional 6-speed DSG gearbox can get the car from 0-100 kph in 4.9 seconds, the concept can do the same distance in just 3.9 seconds. The concept is capable of a top speed of 282 kph.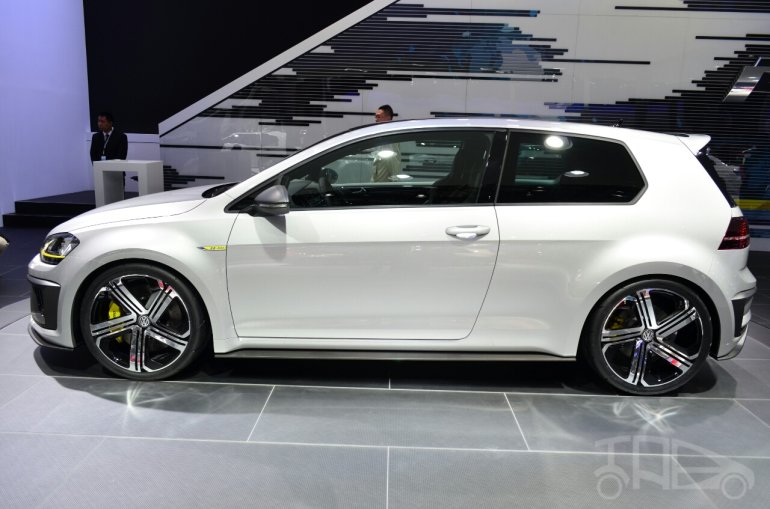 The VW Golf R-400 also gets a lighter roof made from carbon fibre along with stripped out windows and the occasional carbon fibre body panel. Overall, the concept weighs just 1,400 kg, down by 76 kg compared to the manual Golf VII R variant and by 95 kg compared to the DSG-equipped variant.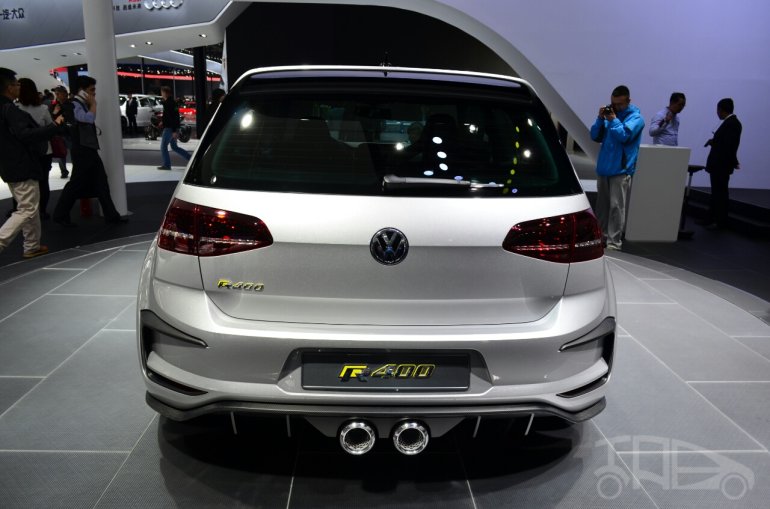 Volkswagen states clearly that there are no production plans for it as of today.