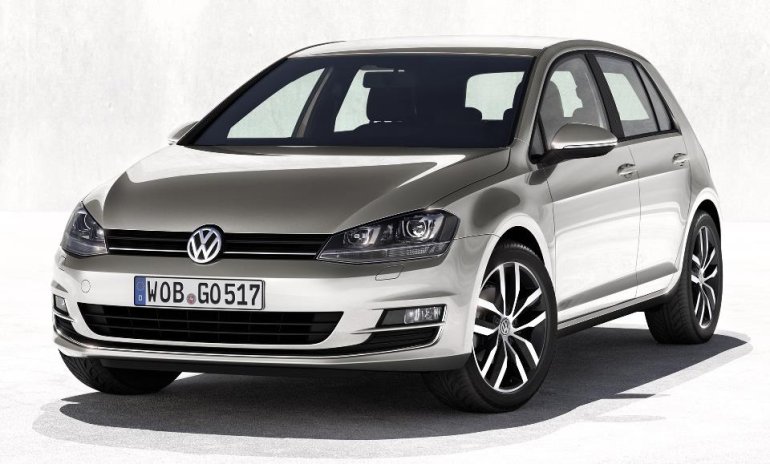 The VW Golf for many years has been the company's best selling car in Europe. The Golf has been competing in the European car market for 36 years and has a stellar sales figure in its bag.
More than 29 million cars were sold by the time the seventh generation Golf was launched last September. The new hatchback which is based on the group's MQB platform was expected to push the sales further up and it didn't disappoint at all!
Dr. Martin Winterkorn, CEO of VW told Der Spiegel magazine earlier this month that the 2013 Golf has over 120,000 entries in its order book which is bound to make it Europe's top selling car for 2013. Now that's quite a volume for just one car! The 2013 VW Golf gets a sharper design than its predecessor and is in strict accordance with VW's conservative design language. Thanks to the MQB platfrom the car has expanded in all directions making it much more spacious than ever before.
The car comes loaded with goodies like a 5.8" touchscreen, multi-collision system, Adaptive Cruise Control, City Emergency Braking and Park Assist. All these equipment make the Golf one of the most advanced and safest hatchbacks on sale in Europe.
The Golf Mk7 is available with two petrol (1.2 TSI and 1.4 TSI) and two diesel engines (1.6 TDI and 2.0 TDI) with power outputs ranging from 85PS to 148PS.
VW will be unveiling the all important Golf GTI and several more additions to the Golf lineup at the Geneva Motor Show next week.
[Source: Europe.Autonews.com]