Reader Royal Luthra spied a Cross Polo on test and this is the note he left us -
I spotted the upcoming Volkswagen Cross Polo testing on the NH1 in Karnal (Haryana). The car was not wearing any camouflage (interior or exterior).
Volkswagen aren't talking about their model plans for the year and stopped at confirming variant extensions, technology extensions or carline extensions. An all-new Volkswagen product isn't coming this fiscal year and the focus remains on volume development of the Polo and Vento.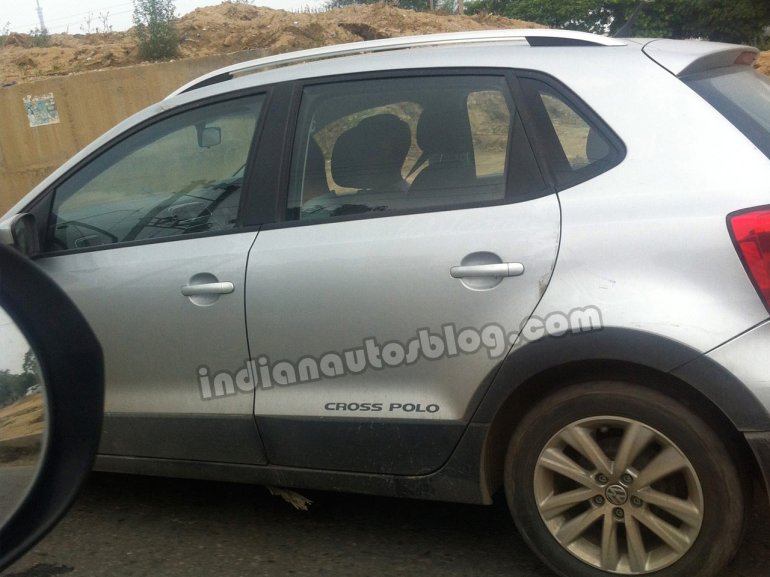 The Cross Polo is a raised Polo that sports an added ground clearance of 15mm over the normal Polo, roof rails, a front skid protector, circular foglights (as seen on the Vento) and obviously a higher asking price.
Volkswagen can see petrol, turbocharged petrol, diesel, dual clutch automatic transmission and a conventional automatic transmission in their current parts bin. Virtually any combination is possible on the drivertrain department. The interiors may not have anything spectacularly different except for new trims and colors.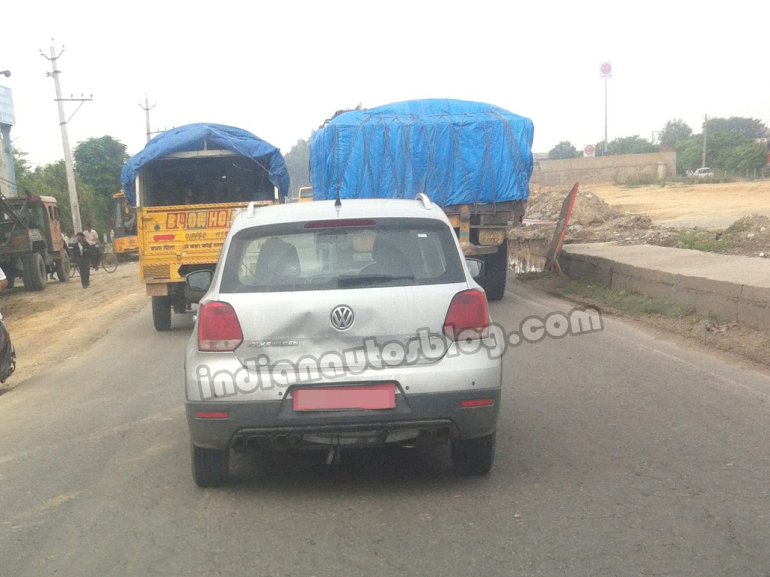 Earlier in the month we reported on the Nepali VW distributor talking to the media about the local launch of the Cross Polo in September. All Polo platform products, following their Indian launch, were sent to Nepal from VW India's Chakan plant and we suspect this could be the case with the upcoming Cross Polo too. This could mean that the Cross Polo's launch in India isn't very far off.