Has a pure electric drive range of 373 miles (600 km).
The Volkswagen Budd-e Concept is being showcased at the 2016 Geneva Motor Show. It world premiered at the 2016 CES (Consumer Electronics Show) in Las Vegas, Nevada, in January. The model debuted the all-new Modular Electric (MEB) platform and offered a peek into the next-generation connectivity and infotainment concepts by the German brand. The design theme of the model hints at a future design direction.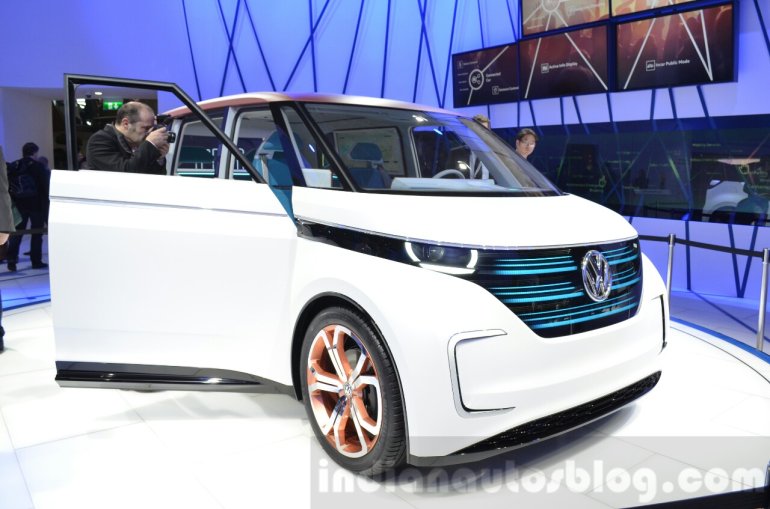 The Budd-e is a microbus that is destined for production in a slightly revised form. It features a 101 kWh battery that offers up to 373 miles (600 km) of pure electric range, and two electric motors - one for each axle, thus making it an All-Wheel Drive vehicle. The battery pack is made flat to be integrated into almost the entire floor of the car. The top-speed of the Budd-e is 93 mph (150 km/h).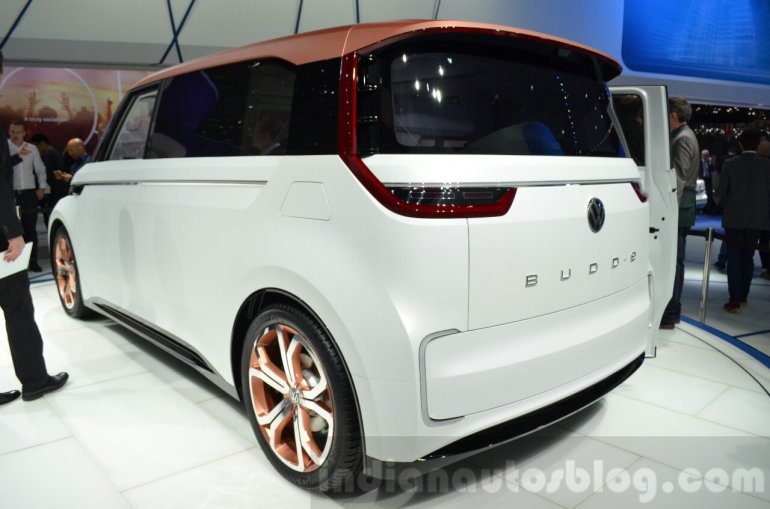 Measuring 4,597 mm in length, 1,938 mm in width and 1,833 mm in height, the VW Budd-e will be positioned between the VW Touran and the VW Multivan T6. The MPV has a rather long wheelbase of 3,152 mm and short overhangs of 686 mm at the front and 734 mm at the rear. The concept is finished in a dual-tone colour theme, with its body painted in Nevada White and its roof coated in Phoenix Copper. The pillars are finished in piano black.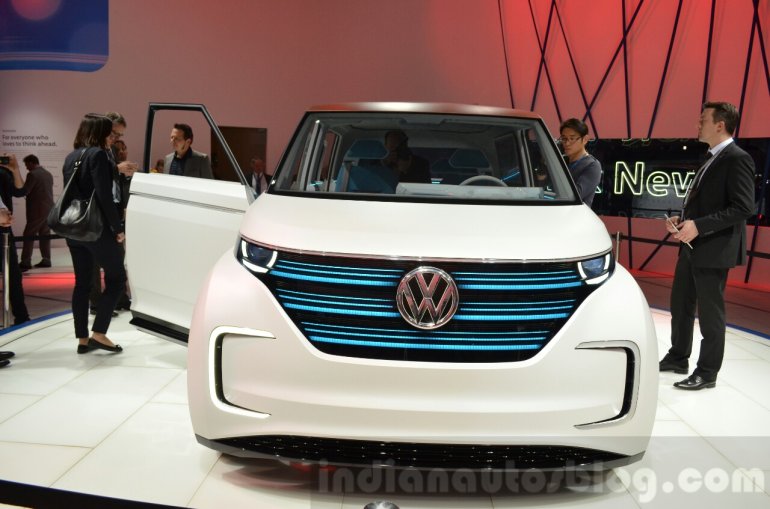 The interior features new interfaces that hint at next-generation display and ergonomic concepts. It comes with Gesture control 2.0 that enables smart operation of interior and exterior functions. The Budd-e is touted to be an integral part in the Internet of Things, as it links Smart Home and Smart Car technologies.