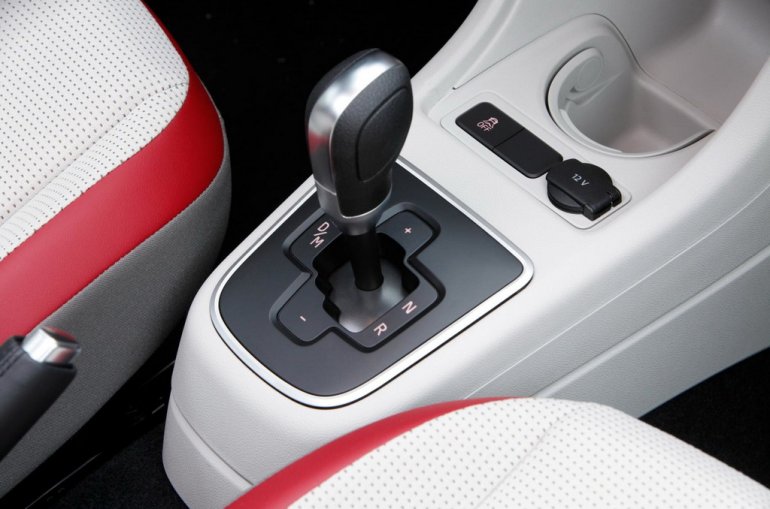 The Volkswagen UP! may have won the European car of the year award but it had one critical component lacking in the options list. Yes, we are talking about the effort-saving automatic gearbox.
The Volkswagen UP! is primarily designed for urban usage - typically to take you from home to work or just the little pop to the grocery shop. Most developed cities are overpopulated with people and cars give rise to traffic congestion. In a bumper-to-bumper traffic situation, an automatic gearbox is like the hand of god almighty!
So Volkswagen's UK division have fitted the VW UP! with a semi-automatic gearbox. Yes, this transmission is ASG and not Volkswagen's dual clutch DSG that we have been so used to seeing on products from the VW group.
Essentially, it is an automated version of the 5 speed manual in which either the driver can choose to shift cogs or let the gearbox do its thing. Unfortunately, there are no paddle shifters on the steering; one will have to use the stick to shift gears. It is very simple to operate - to get moving, the driver simply selects D to drive or R to reverse. There is no 'P' setting either for park once you stop, just neutral position.
Although this new gearbox increases the weight of the car by 3 kg, Volkswagen claims that the automatic version of the UP! gives 27.29 kmpl – 0.59 kmpl more than the manual variant. The CO2 emissions from the automatic variant show a marked 3g/km improvement. The UP! AT will set you back by additional GBP 595 (around 51,000 INR).
Volkswagen India has begun the testing the VW UP! The German automaker should definitely consider providing this option to the Indian consumers once the car is set for its debut.
[Source: Autocar.co.uk]