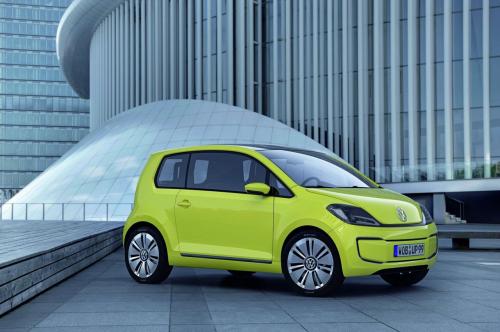 The VW Up (Lupo could be the commercial name), the new entry level hatch from the German czar, is all to debut at the Frankfurt motor show. That is 3 years since it was shown as a concept - Guess where? Yes Frankfurt again (Ze Germans like the clockwork).
To start with, the car will be a 3 door hatch and will eventually grow bigger into a sedan and even an MPV. Power will be delivered by a 1.2-liter TSI with 84 hp and a 1.2-liter diesel with 74 hp. To keep the environmentalist happy, an electric-only version will also be available. The entry level hatch is expected to have a price of €10,000. There could be a shed load of variants which includes a 5-door model.
If you are from India, we don't have a donut for you. We hear VW has shelved the Up! as it can't price it under the Polo and manage a sensible margin selling it. The Up! might come, it might not come. There is a possibility of it being made in Chakan. Volkswagen could instead re-badge the A-Star and fill the void under the Polo. Whether they'll get customers for it is another discussion.
Source - worldcarfans.com