China is the place where the real moolah lies. All manufacturers want to be part of the China growth story and are developing specific products with billions of dollars in investment to suit the Chinese taste.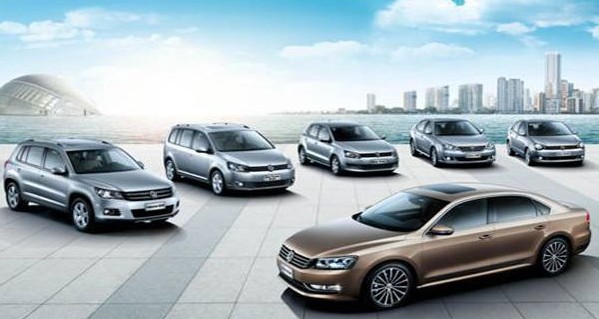 Volkswagen is no exception, the German company is developing three new products just for the Chinese market.
Shanghai-Volkswagen, VW's Chinese partnership has confirmed that it has started work on three exclusive products for the Chinese market. The first product is a high-end compact five-door sedan pinned on the all new MQB platform. It is codenamed A-Plus, we think that it could be a mini Passat CC. No further details are available on the except the fact that it will be launched in October 2014.
Another large sedan is planned for the Chinese market. This is will be an executive sedan that will sit between China-made Volkswagen Passat/Magotan and the imported Volkswagen Phaeton. Codenamed the VW511, it might be a derivative of the Audi A6. Official debut scheduled for late 2014.
The last product is a new SUV also based on the MQB platform. This SUV will be positioned between the China-made Volkswagen Tiguan and the imported Touareg. This SUV will be developed to global standards and will be sold in the US as well. We may get to see a concept of this vehicle at one of the auto shows next year.
It is very difficult to predict whether any of these products will head to India simply because Volkswagen India is keeping its mum about new products. There is no clear indication of any new products that will launch in India in the next few years.
[Source: CarNewsChina.com via Autohome.com.cn]