Toyota Fortuner gets more aggressive with an aftermarket kit.
Ter Studio has started offering the Vazooma X-body kit for the Toyota Fortuner in Thailand. The body kit includes a number of styling parts for the second-gen Toyota Fortuner that was launched in the country in 2015.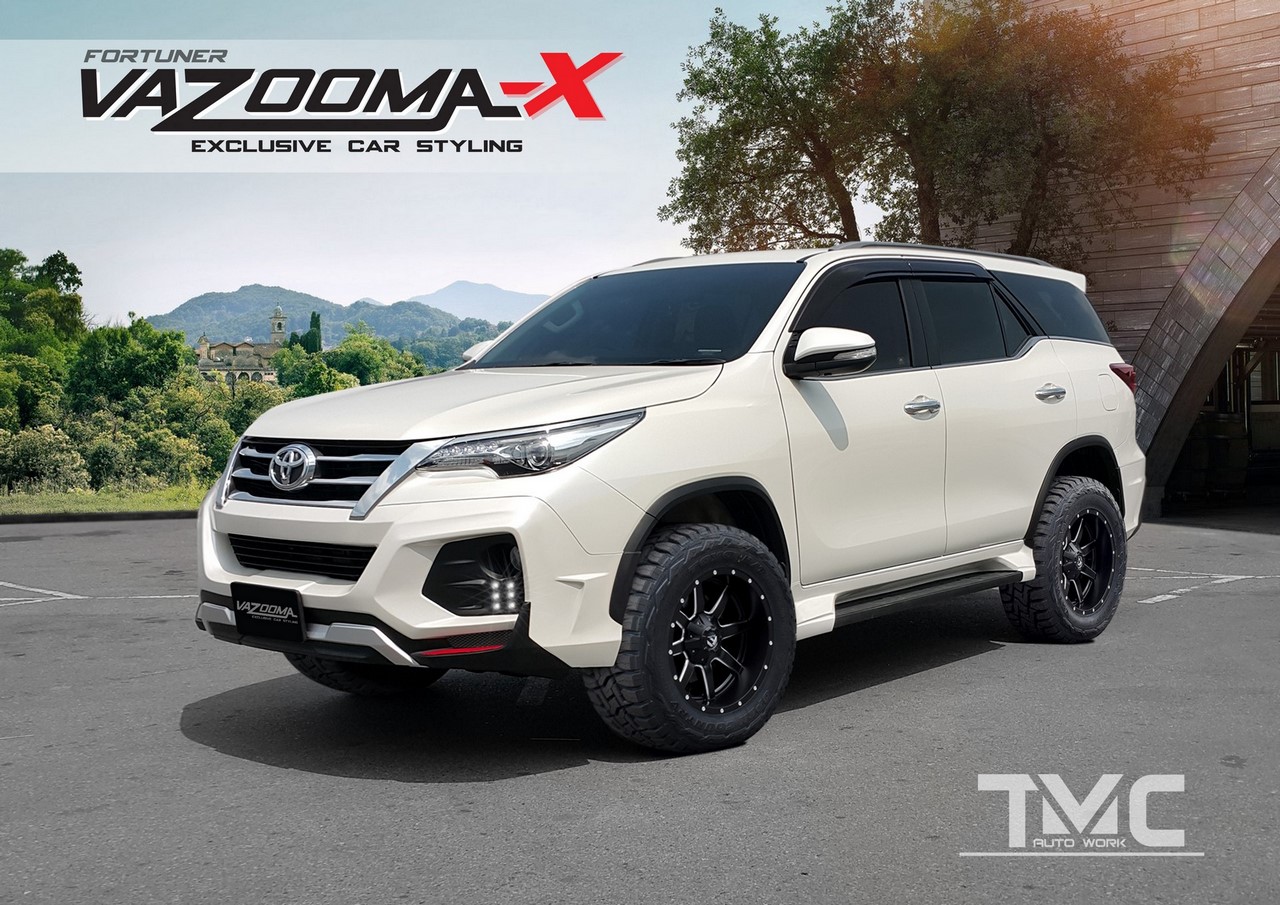 The Vazooma-X body kit includes a front skirt with red accents, LED daytime running lights, skirts attached to the side steps and a rear skirt with a brake light and what looks like faux twin exhaust pipes. Ter Studio has not revealed the price of the Vazooma-X body kit for the 2017 Toyota Fortuner, but Love Bodykits offers it for 24,000 baht (INR 44,488.06) which includes 2k painting, free fitting and 1-year quality warranty.
Those willing to get a sportier Toyota Fortuner in Thailand with styling enhancements from Toyota itself can opt for the TRD Sportivo variant that was introduced early last year. The Toyota Fortuner TRD Sportivo features dark chrome front grille, TRD Sportivo bumpers, TRD Sportivo LED scuff plates, black roof and TRD Sportivo logo on the tailgate.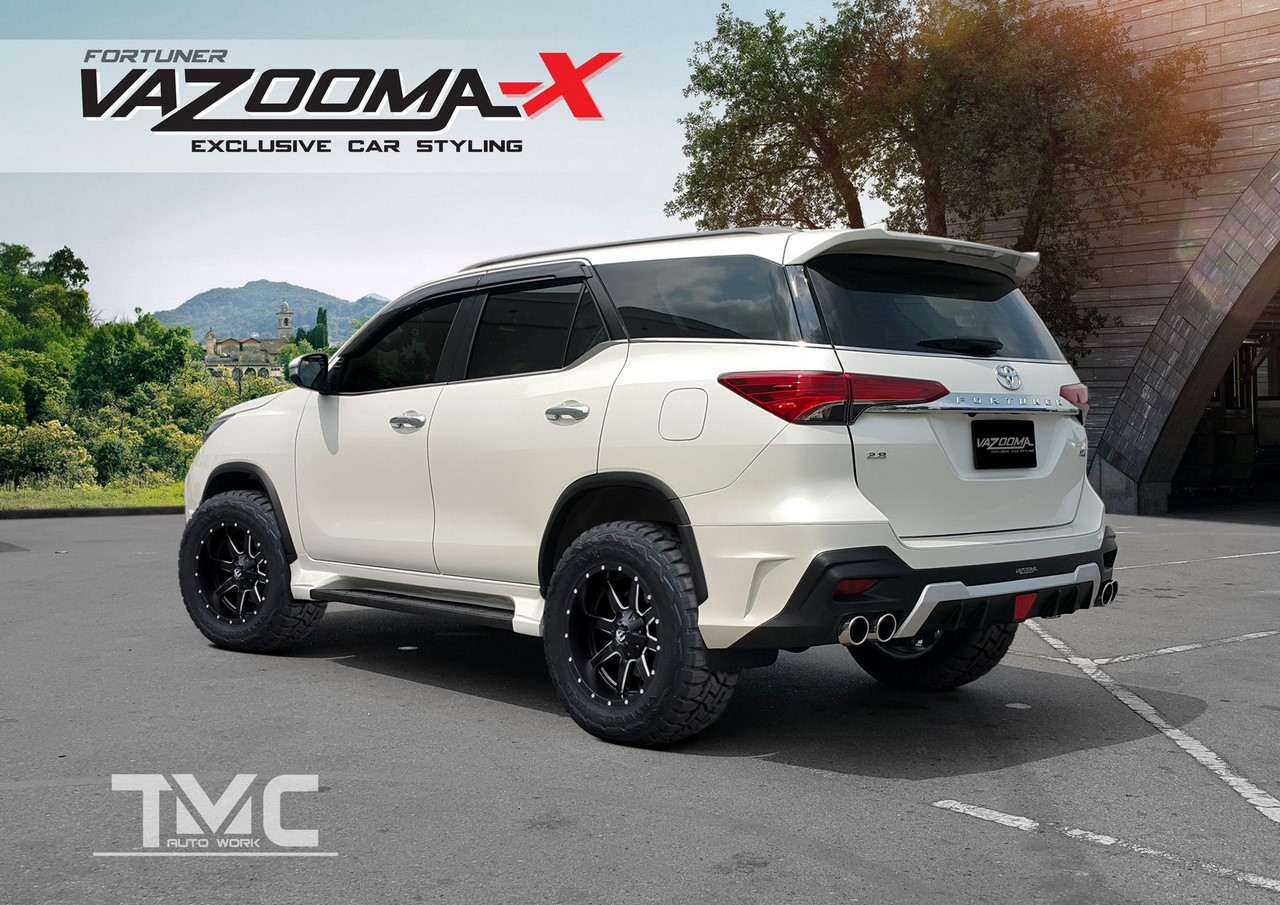 Also Read: 2017 Toyota Vios gets Ter Studio body kit
The Toyota Fortuner is available in Thailand with the 2GD-FTV 110 kW (150 PS) 2.4-litre diesel, the 1GD-FTV 130 kW (177 PS) 2.8-litre diesel and the 2TR-FE 122 kW (166 PS) 2.7-litre petrol engines. The 2.4-litre engine is available with a 6-speed manual transmission and a 6-speed automatic transmission, while the rest of the range gets the latter as standard. A four-wheel drive system is available, but only in the 2.8-litre engine model. Prices start at 12,29,000 baht (INR 22,77,241.41).