Earlier this week, a Tata Nano was burnt to almost a shell in Shivranjani Crossroads in Ahmedabad. The driver of the vehicle Vipul Jani was returning home while his car suddenly burst into flames. Safety fitments to the Nano last year, the company claimed, will put an end to the fires, but with the recent episode, the saga wouldn't seem to end.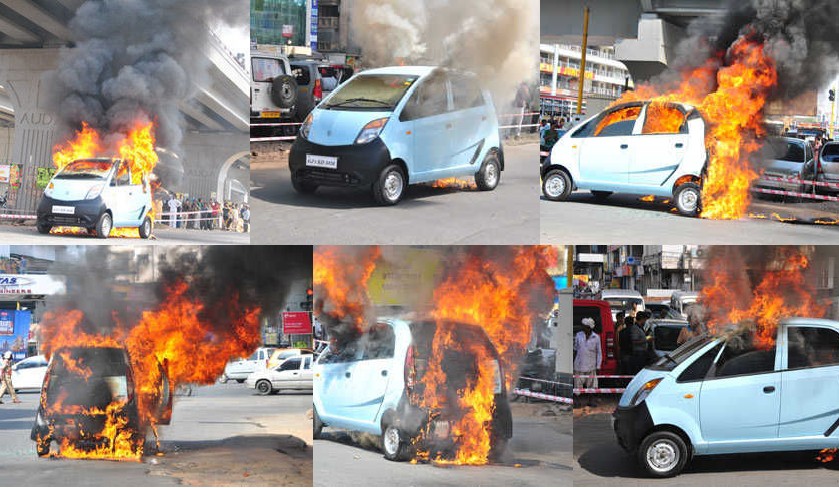 On inquiry it was learnt that Jani's Nano was fitted with unauthorized electrical components blamed for causing this severe blaze.
Tata spokesperson commenting on the fire -
As admitted by the owner there were certain unauthorised electrical fitments in the car which may be the cause of the incident. Tata Motors is investigating the incident. The company would like to re-iterate that the Tata Nano is a robust car.
We don't know the specifics, but the electrical fitment could be an after-market music player. It is common for customers in India to install these accessories as they are either cheaper or more powerful with extra functions. Adding a music system from the local market voids warranty, but consumers overlook this aspect for the joy of having something to their liking.
Source - indianexpress.com
Image Source - yfrog.com