Tyre Protector, unlike many other cheaper sealants, is made using Propylene Glycol, which is non-toxic and non-hazardous. This makes it completely safe for your vehicle's tyres. It is suitable for any two-wheeler and car and even commercial or heavy vehicles equipped with tubeless tyres.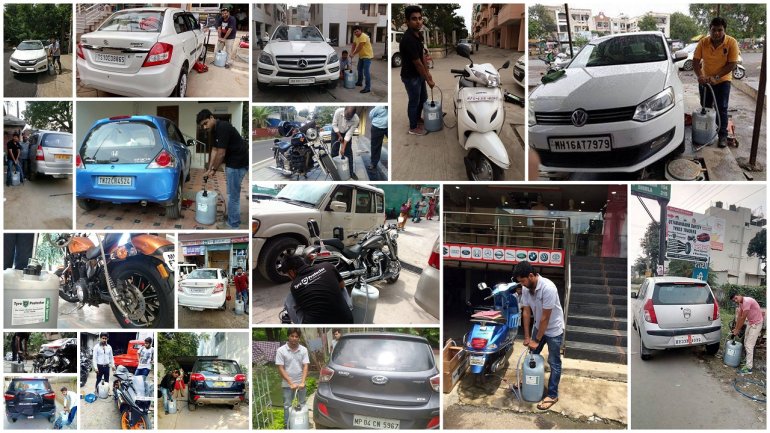 It is the only sealant to be tested successfully by ARAI, Pune across various parameters like puncture sealing, air loss, load test and endurance test. Tyre Protector ensures a uniform coating inside the tyre and therefore you don't need to worry about wobbling at high speeds. Every installation comes with a performance warranty and puncture protection for the legal life of the tyre.
Thousands of installations have been done in India since the launch in 2014 and the product has amassed many satisfied customers. One such customer is Mr Shashank Sathe from Mumbai. He has used Tyre Protector for his Kawasaki Ninja, Renault Kwid, and Ford Fiesta.
Speaking about his experience, Sathe said:
I have been using Tyre Protector on all my vehicles for quite some time now – whether that is on my cars or my bikes. Tyre Protector is the single most important tyre treatment one must have, after getting a good quality tyre itself. I have always been fanatical about the quality, the pressure, the overall wellbeing of my tyres. I have survived two high-speed tyre bursts on express highways and I owe my life to the protection offered by Tyre Protector treated tyres.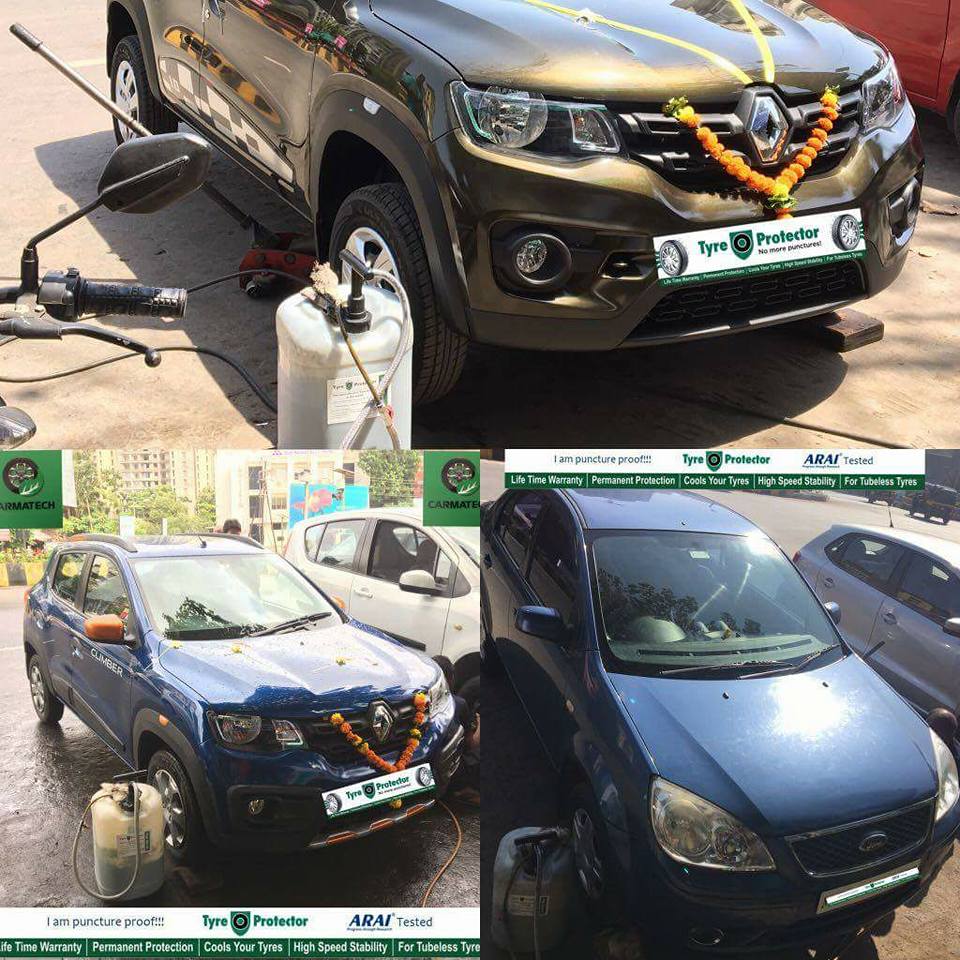 "I have also miraculously survived multiple tyre punctures on my motorcycle tyre, literally in the middle of nowhere, inside the Gir Sanctuary. Had it not been for Tyre Protector treated tyres, I would certainly be stranded in the middle of the jungle & might have ended up being dinner for Gir Lions. There have been more than half a dozen instances wherein Tyre Protector has literally saved lives – mine as well as those of my friends, " Sathe added.
He says, "I earnestly urge every single one of you, who is reading this, to please get this life-saving treatment done on your tyres. The added peace of mind offered by the Tyre Protector, of never getting stranded, out on the road, due to a puncture, is quite unparalleled."
Another happy customer, Vamsi Krishna, from Hyderabad who installed Tyre Protector for his Maruti Swift has this to say,
Thanks, Tyre Protector Chennai for giving the taste of Tyre Protector. I was pretty Impressed and satisfied with product and service. By having Tyre Protector I was able to drive my car even on muddy and bumpy roads without any fear. In October 2015 I filled it in Chennai and last year after 40,000 KM's I have changed the tyres and I called Subham who has taken dealership in Hyderabad. They came and installed Tyre Protector at our doorstep which is awesome and saved me the time. So go for it and have peace of mind.
The high praise for the product continues with Freddy Rohintan, a third time Tyre Protector user who got it for his Tata Manza, said:
Awesome Services, very good customer care after sales & prompt responses in case of any challenges. Keep the good work going, guys.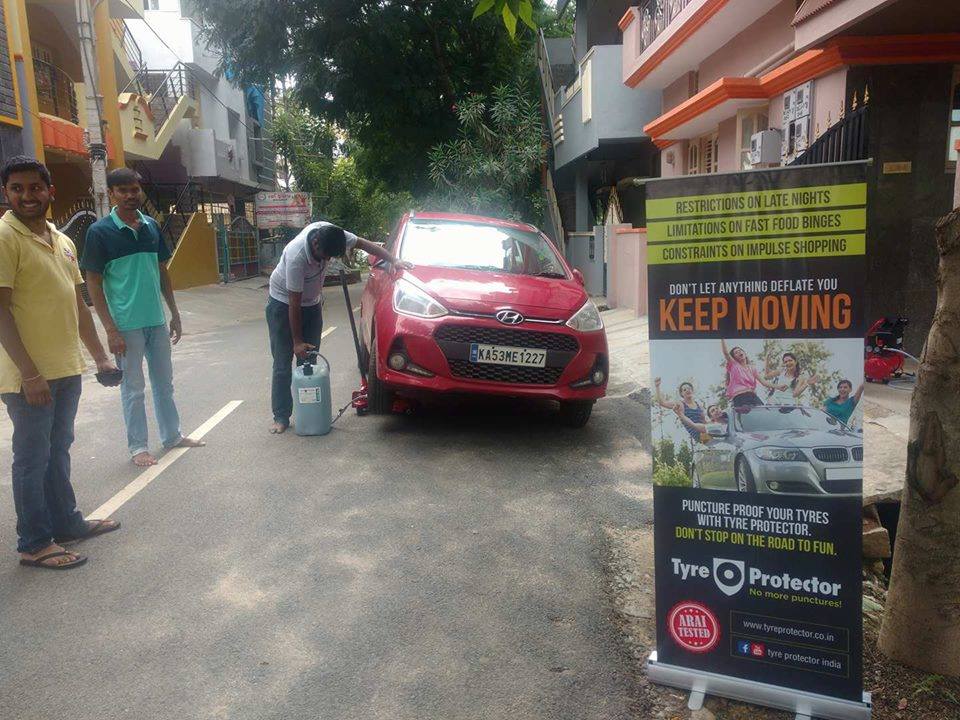 Nikil Khale, from Pune who installed it in his Benelli TNT 300, spoke about Tyre Protector saying:
Filled this in my Benelli TNT300 last week and faced no issues as such up till now, rode almost 1500 kms after I got it done. Max speed achieved was 176 km/h. No wobbles or other abnormalities observed. Still got no punctures, only time will tell. But as of now satisfied with the product. Something is better than nothing.
The product has just been launched in Sindhudurg & Ratnagiri (Maharashtra) and also in Bengaluru City. Tyre protector will soon find its way to Sikar (Rajasthan), Hisar (Haryana) and Delhi.
You can log on to www.tyreprotector.co.in for more details and to find a dealer near you. Also, check out their Facebook page for more news and images.
*This story is an advertorial.