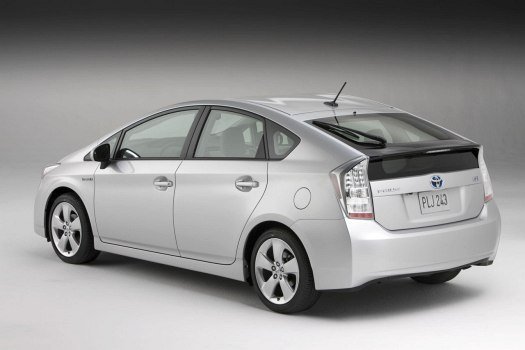 Toyota, perhaps the only automaker that has made 'selling hybrid cars' a viable business proposition, announced a land mark achievement.
Toyota Motor Corporation (TMC) has crossed 5 million unit for its cumulative global sales of its hybrid vehicles.
The business of selling hybrids is quite tricky and most manufacturers have burnt their fingers quite badly. But for Toyota, hybrid vehicles accounted for 14 percent of TMC's global vehicle sales and 40 percent of its vehicle sales in Japan. The Japanese automaker started with the single Prius model and now has 19 hybrid passenger car models and one plug-in hybrid model in its portfolio.
TMC is proud of the fact that its hybrid vehicles have resulted in approximately 34 million fewer tons of CO2 emissions. Toyota also boasts that its hybrid cars saved approximately 12 million kiloliters of gasoline worldwide. Buoyed by the success of its hybrid cars, the company is planning to introduce no less than 18 new hybrid models by 2015, of which 13 are new vehicles and five will be model changes.
The HinduBusinessLine reports that Toyota India is actively considering assembly of hybrid cars if the demand rises. If India awakes to the demand of hybrids, Toyota will assemble its latest hybrid cars through a joint venture with Kirloskar Group. However, no official time frame or any intricate details have been provided for such a move.
Currently, the automaker sells only the Prius model in India through the CBU route. As a result, the Prius faces the brunt of sky high import duties and almost costs twice its actual price (around Rs 29.26 lakh and Rs 31.43 lakh ex-showroom, Delhi).
[Source: Thehindubusinessline.com]