Toyota has launched an upgraded version of the Prius PHV in the Japanese market featuring exterior and interior changes, and a significant change in the way it is manufactured.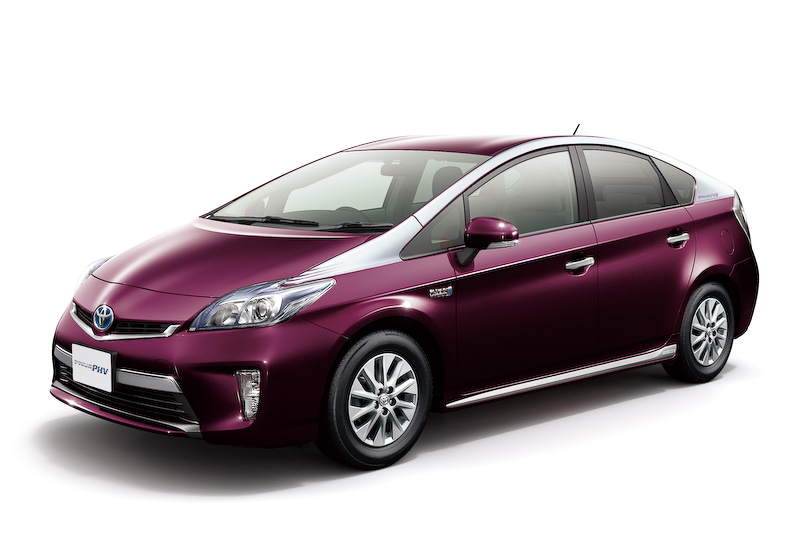 Changes to the exterior and interior come in the form of this new dual-tone paint scheme, LED illumination for the 'PHV' and 'Hybrid Synergy Drive' logos on the bootlid, newly designed aluminium wheels, a padded compartment box in the dashboard (for keeping your cellphone or iPod) and dark wood grain inserts in the center console and the armrests.
Furthermore, Toyota has upgraded the welding equipment that puts the Prius together and as a result, the new spot welds contribute to a slightly enhanced body rigidity.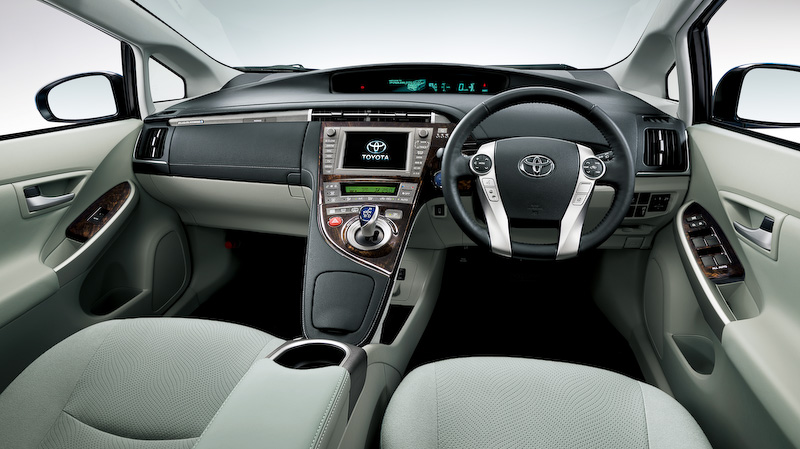 The upgraded Prius PHV will be available in four trim lines - L, S, G and G Leather Package. Prices for the base model start at 2.85 million yen (INR 18.14 lakhs) and extend up to 3.998 million yen (INR 25.45 lakhs) for the top-end model with the leather interior.
Even as we speak, Toyota is working on the next generation Prius, which will be shown next year (at least in its concept form). Based on a new TNGA (Toyota New Global Architecture) platform, the company says that it will preview a new design language for the brand.
Upgraded Toyota Prius Image Gallery