The Toyota JPN Taxi Concept, a next generation taxi concept made with Japanese hospitality in mind, has premiered at the 2013 Tokyo Motor Show.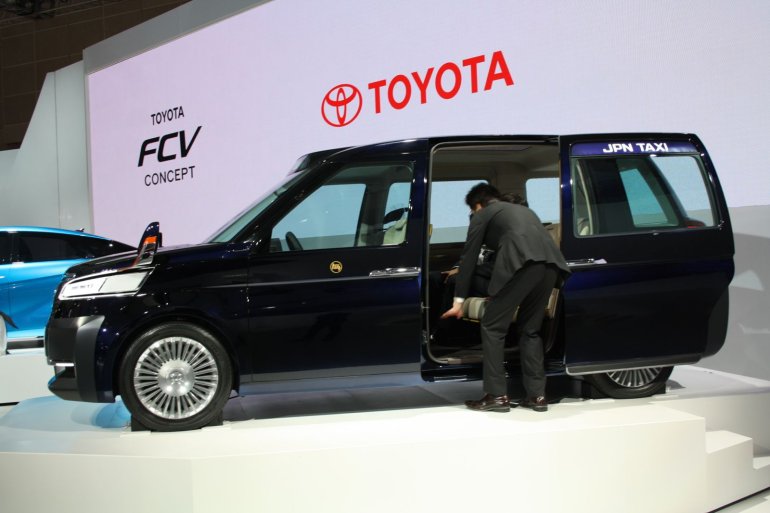 The JPN Taxi Concept is designed to offer easy entry and exit, a comfortable cabin, with a body size that doesn't compromise on
maneuverability. The sliding doors operate electrically, and the floor is set low for easy ingress and egress, particularly for senior citizens and children. The interior is described as "roomy" and "open" by Toyota.
The vehicle is powered by an LPG-hybrid system for good environmental efficiency and optimized for taxi driving patterns. The display panel and cabin lights were designed for best visibility and safety.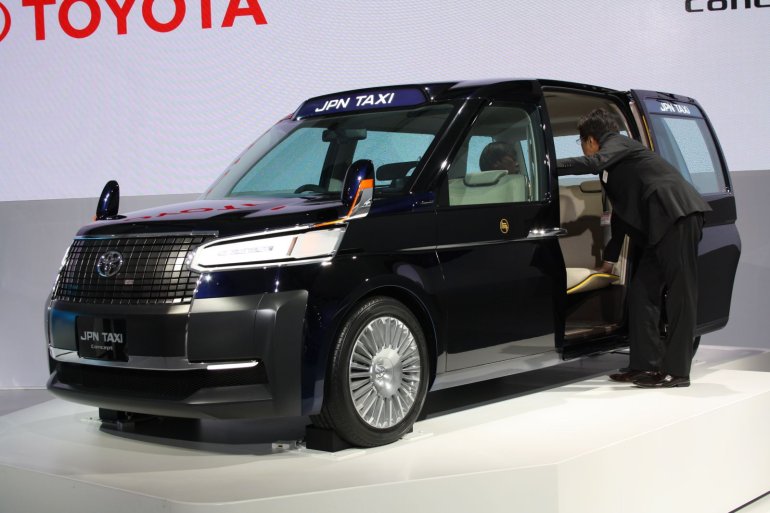 Toyota harps on the vehicle's interior that places priority on modern expression and universal design. A large monitor is placed near the passenger to provide details on the route, and the taxi fare. The instruments for the driver have been specially designed.
The vehicle is designed in line with the Japanese Ministry of Land, Infrastructure, Transport and Tourism's promotion of barrier-free buses and taxis made to address regional needs.
Toyota JPN Taxi Concept Press Release
[Can't see the press release here? Head over to SlideShare]