Brochure scans of the Toyota Innova facelift hit the web today ahead of its launch on Monday. As with previous editions, the variants nomenclature remains the same, and are of types J, E, G, G Luxury, V and V Luxury in Indonesia.
It also turns out that not all variants get the cosmetic makeover. Toyota is not making changes to the grille and bumper of the lower variants. The only changes are the new wheel caps and the inclusion of front dual airbags on the 'J' variant.
In the 'E' variant, the grille and bumper change but the updated foglight doesn't make the cut. The mirror housings are in a black color.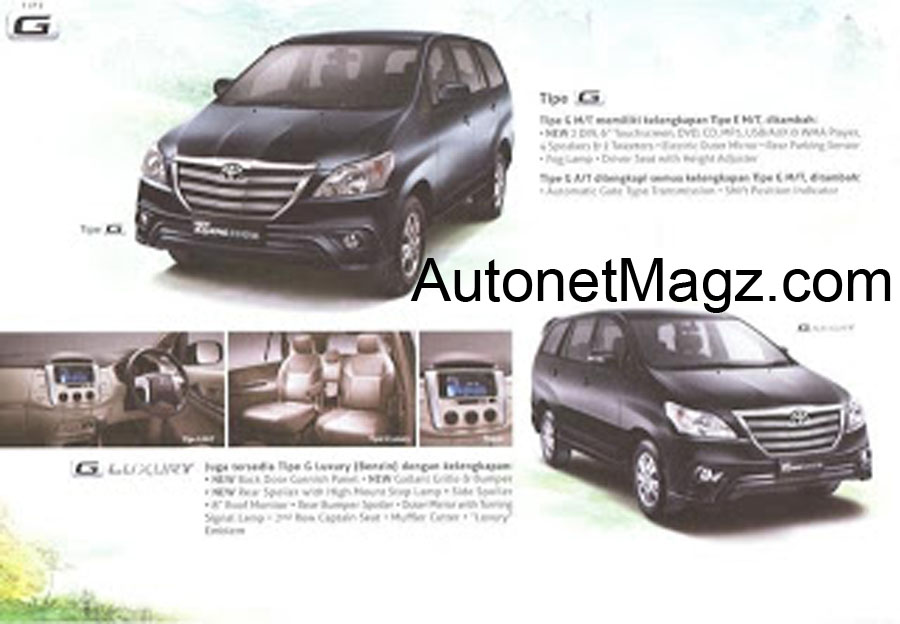 The 'G' variant gets the new face complete with the new foglamp and body-colored mirrors. A new audio unit and revised upholstery are the new bits in the interior.
The 'V' variant gets the most significant changes, with revised front and rear fascias, a chrome pack and the bells and whistles from the pre-facelift carried over.
Though no confirmation is available on the mechanical kit of the new Innova, it is very likely that Toyota will make no changes to the car's technical specifications.
Toyota Innova facelift brochure scans
[Source - autonetmagz.com]