As promised, Toyota Motor Corporation took the wraps off the GR HV SPORTS concept at the 2017 Tokyo Motor Show today. Marketed under Toyota's new GR Performance Line, the concept is basically a GT 86 with a hybrid powertrain, restyled fascia and an interesting automatic gearbox.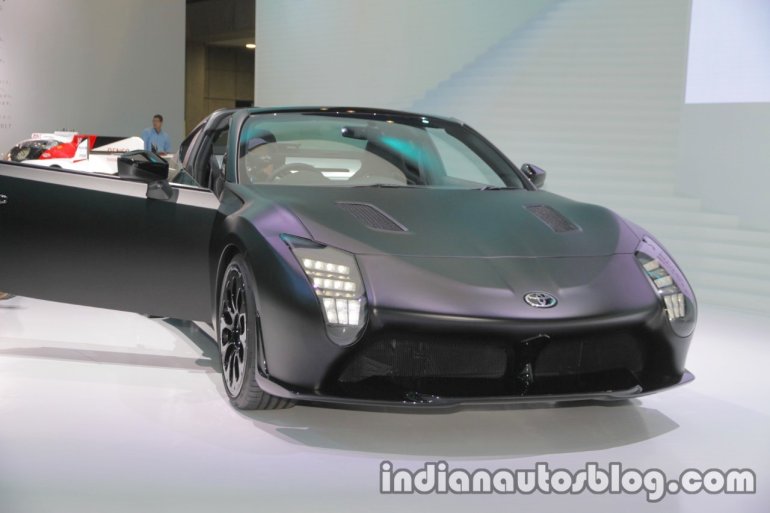 Eagle-eyed enthusiasts can catch some of the styling elements it shares with the GT 86, but the front-end draws inspiration from the Toyota Gazoo Racing's TS050 Hybrid WEC racecar. It features LED headlights, aluminium wheels, and a rear diffuser similar to the LMP1 racer. Also, a highlight is the Targa top inspired by Toyota's legendary Sports 800 (a.k.a. Yotahachi) and the Supra. The whole exterior is finished in matte black in a bid to "express power and aggressiveness".
Now although the GR HV SPORTS concept is an automatic, we were surprised to see a regular H-pattern gear lever. Apparently, switching the gearbox to manual lets you shift through gears like a regular manual box, but without needing a clutch. It's similar to steering-mounted paddle-shifters.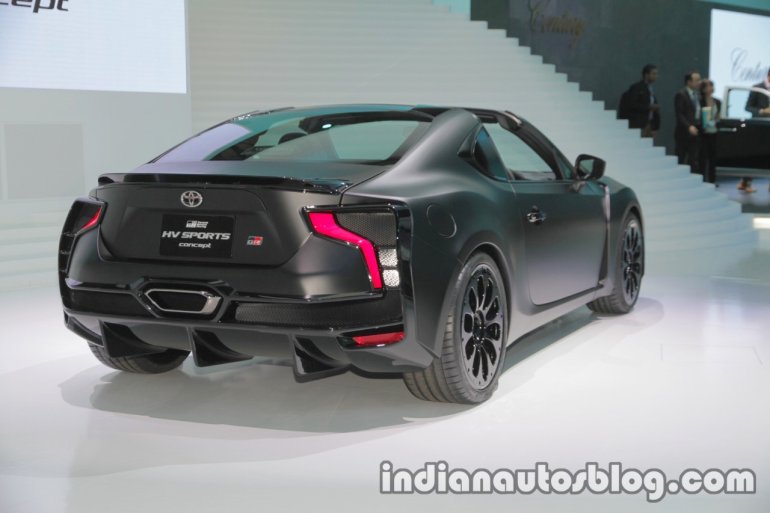 Toyota hasn't revealed any technical details or performance numbers of the GR HV SPORTS concept. They've only stated that it's powered by THS-R (Toyota Hybrid System-Racing) that combines a front-mounted IC engine with an electric motor at the back, with a battery pack in the middle.