Toyota's current design language is very conservative to say the least. The new Furia sedan concept, teased in a video released yesterday, addresses the lack of flair that the current Toyotas suffer from.
[Can't watch the video? Head to Youtube]
The Japanese bigwig's CEO Mr. Akio Toyoda had proclaimed a new tagline for his company "Fun to drive. Again" at this year's Tokyo Motor Show and in order to justify that, Toyota engineers should not only make the cars drive better but also should give them a look that kindles aspiration.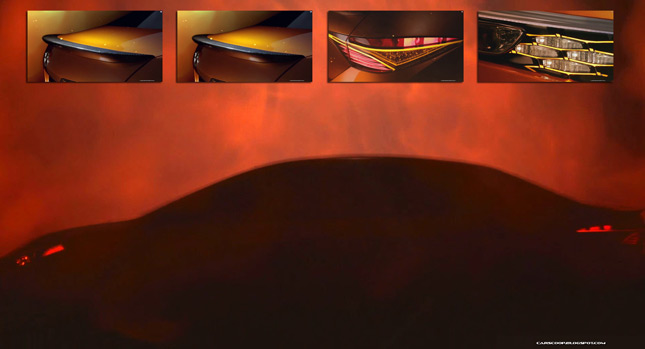 Looks like Toyota has finally come up with an eye catching design in the form of Furia concept, which is teased before it Detroit premiere. The Furia is a design study which could preview the design philosophy of the Corolla successor or a new compact sedan or even the next gen Prius.
The concept has some striking features like a bold honeycomb grill that extends below the headlamps. The rear of the car is highlighted by an aggressively styled sharp tail lamps with interesting cluster design and a carbon fiber spoiler mounted on the edge of the boot lid.
The Toyota Furia sedan concept will be presented at the NAIAS (or Detroit Auto Show as its popularly known) next month and we will get to know further information about the concept then.
[Source: Carscoop.blogspot.com]