Toyota showcased the Toyota Fortuner TRD Sportivo at the Bangkok Motor Show today. The TRD pack adds a sporty body kit and several interior enhancements to the SUV, in a bid to increase the visual flair. While Toyota sells a TRD Fortuner in India, the design of the grille and front bumper is different in the Thai model.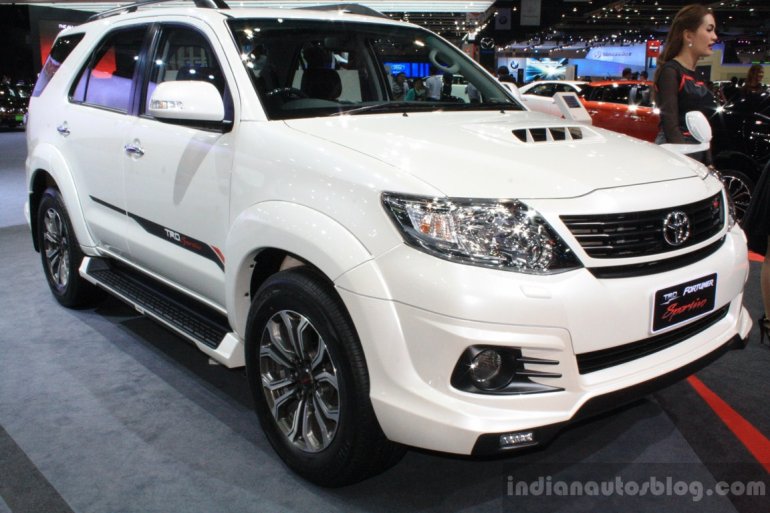 The TRD kit consists of bumper spoilers, side skirts, hood scoop, a new alloy wheel design, LED lights in the bumper, TRD Sportivo body graphics, carbon-fiber trims for the dashboard, contrast red stitching for the gear lever and leather upholstery.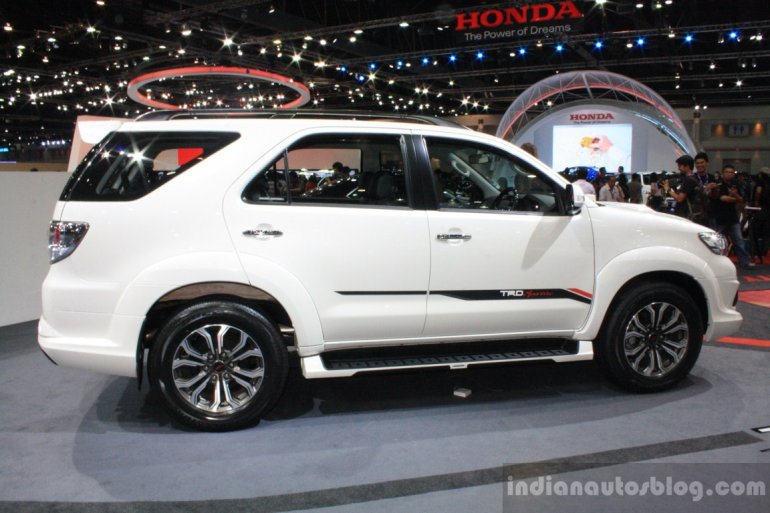 The Fortuner in Thailand is available in three engine options. The largest of the three, which is displayed, is a 3.0-liter four-cylinder diesel producing 171 hp at 3,600 rpm and 360 Nm of torque between 1,400-3,200 rpm, similar to the Indian model. The 3.0-liter Fortuner is available with 2WD and 4WD, though a manual gearbox is unavailable.
Next up is a 2.7-liter petrol engine producing 160 hp at 5,200 rpm and 241 Nm of torque at 3,800 rpm. The Fortuner 2.7 is sold in a single 2WD AT trim.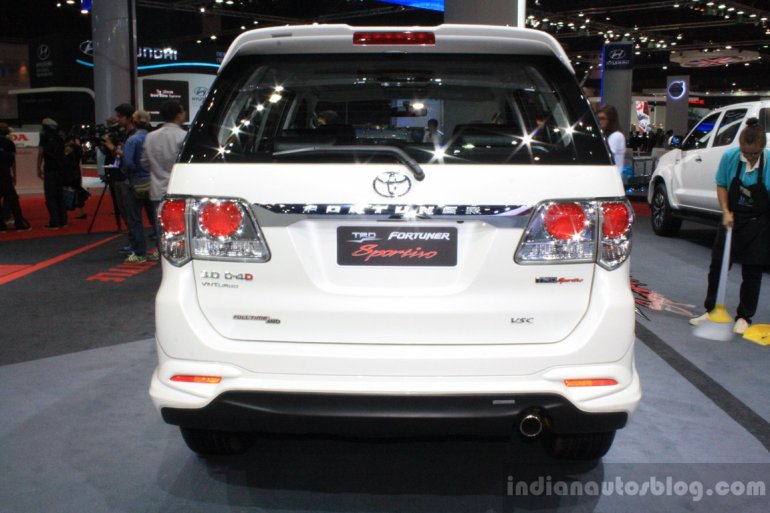 The base Fortuner uses a 2.5-liter diesel engine which develops 144 hp at 3,400 rpm and 343 Nm of torque between 1,600-2,800 rpm. It is available with a manual and automatic transmission, but only in 2WD.