Toyota has unveiled a new Fine-Comfort Ride Concept at the 2017 Tokyo Motor Show today. According to Toyota, it previews a four-door saloon powered by a hydrogen fuel cell that envisions mobility in a low-carbon society.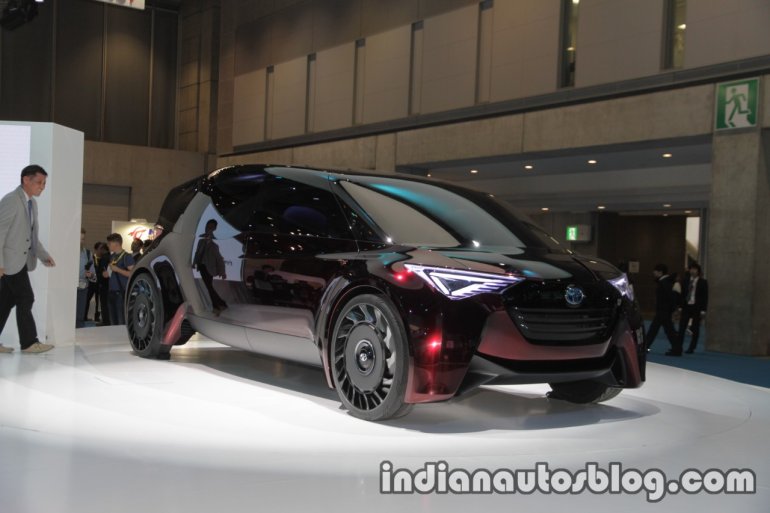 The Toyota Fine-Comfort Ride Concept measures 4,830 mm long, 1,950 mm wide, 1,650 mm high and has a long wheelbase of 3,450 mm. It has futuristic, diamond-shaped exterior (from top view) that narrows towards the back, which is made evident by the flaring rear wheel arches. The electric motors are mounted inside the turbine-esque alloy wheels in-wheel motor, and it features a underside cover for better stability and quietness, according to Toyota.
Although Toyota calls the Fine-Comfort Ride concept a saloon, it appears to be a long, low slung MPV with six seats spread across three rows. As what you'd typically expect from a concept, Toyota has integrated touch displays all around the cabin, flexible seating positions to better communicate with other occupants.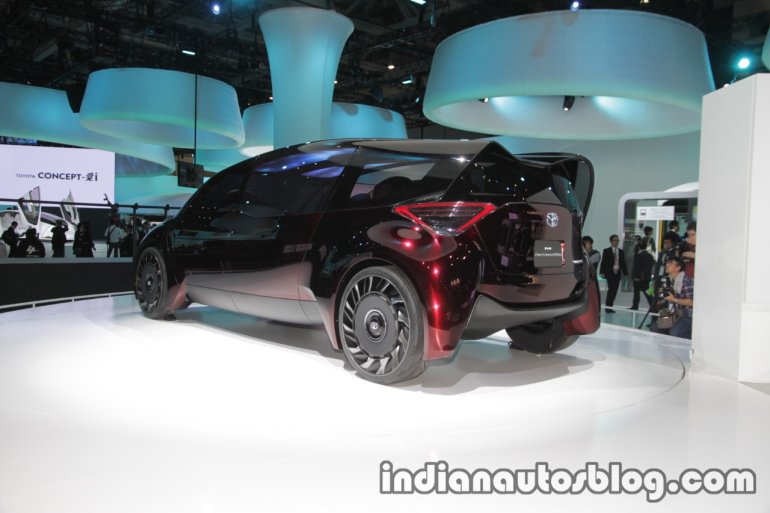 Also See - Toyota Tj Cruiser concept at 2017 Tokyo Motor Show
The Fine-Comfort Ride Concept packs a hydrogen fuel cell powering motors located on all four wheels, and is claimed to achieve a cruising range of approximately 1,000 km (JC08 test cycle). Refuelling time of hydrogen is stated to take about three minutes from empty.