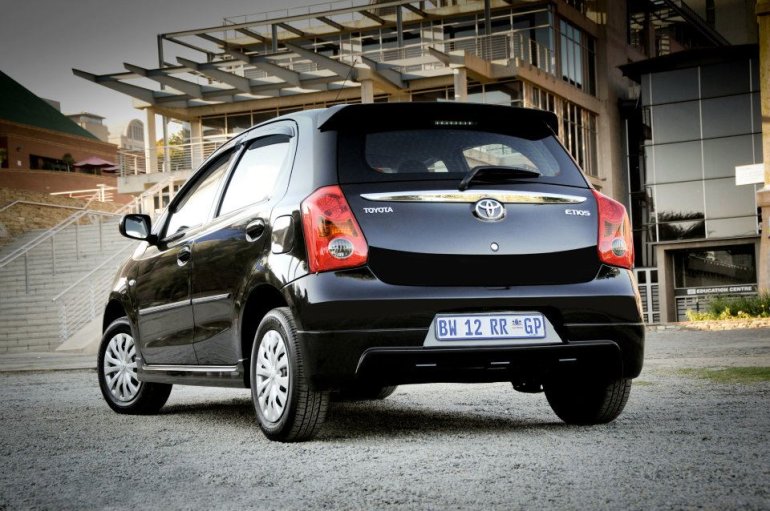 The unprecedented demand from the South Africans for the Indian made Toyota Etios has left the Japanese manufacturer with an acute spare parts shortage.
Toyota Etios' sales in South Africa has exceeded the company's expectation by 28% which works out to be 2,001 cars more than the estimated number of vehicles in the period between April and September.
The Etios' sales stood at 2,625 units (hatchback and sedan combined) last month making it the second best selling car in South Africa next only to the VW Polo Vivo. Another Indian made car, the Ford Figo comes in at third place.
Since the Etios exceeded sales expectation, Toyota is finding it difficult to source enough number of parts to cater the service needs of the cars. It's observed that the crash parts are especially taking longer to be sourced.
"The part-by-part production capacity in India was initially insufficient in supporting both the increase in vehicle sales demand, together with the consequential service and crash-part requirements globally, including South Africa", said Mr. Clynton Yon, product communication manager of Toyota South Africa.
He told that the parts are being shipped to South Africa from Thailand which is escalating their arrival in South Africa. Toyota is learned to have started shipping the critical parts via air to South Africa directly from India where they are made.
Mr. Yon stated that from mid-December, the standard import route of parts will be directly from India instead of Thailand in order to reduce the delay. "Meanwhile, updates on when back-ordered parts are expected will be provided to customers on a daily basis", he added.
[Source: Iol.co.za]