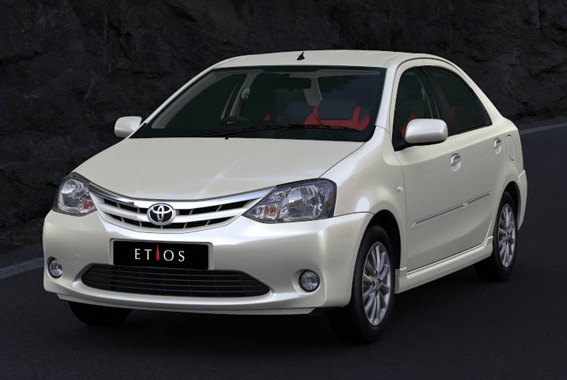 If there's one company that has very little idea about its strength, it certainly has to be Toyota. Toyota has been extremely cautious about its approach in India since the very beginning, and perhaps this strategy has not worked very well.
Within 7 days of its launch, Toyota dealerships in India, 130 in number, have taken in nothing less than 8,100 orders for the Etios sedan.
If Toyota prices the Etios hatchback at about four lakh rupees (3.5 lakh-5.5 lakh rupees segment makes up for about 70% market share in the Indian car industry), can't they be making new records with bookings? But why did they plan only for 70,000 cars in 2011? Won't they exhaust that number in six months or less?
Mr Sandeep Singh, Deputy Managing Director (Marketing) Toyota Kirloskar Motor -
It's good response from the customers. We are planning to manufacture 9,000 units of Etios at our Bangalore plant in the first four months
Etios's top three variants G, V and VX have accounted for about 90% of the bookings. If the going is this good, there will be two exceedingly long lines outside Toyota showrooms, one for Fortuner, and another for Etios. We bet there will be a six month waiting period for the Etios if you don't book one soon.
Source - Financialexpress.com