An Indian Autos Blog fan who wished to remain undercover sent us pictures of the Etios Liva a day before Toyota intended to release it. The print media has carried test drive reports of the model, so there isn't anything new we can reveal anymore.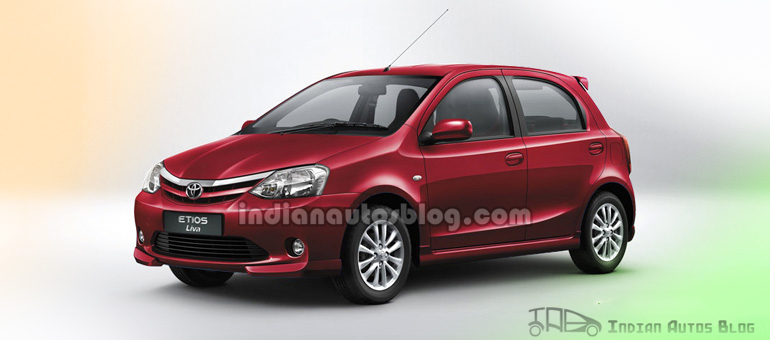 We have seen and heard enough about the Liva (check its specifications) since its introduction as a concept at last year's Auto Expo. We couldn't get our hands on it as it was locked at both the Bangalore and Delhi launch of the Etios brand, which was in the sedan avatar.
The Liva retaining the sedan's components makes it look like an Etios that ditched its boot. The front fascia familiar now on the Etios has not been touched. The Dzire and Vento use a film of chrome on the grille to distinguish them from the hatchback versions.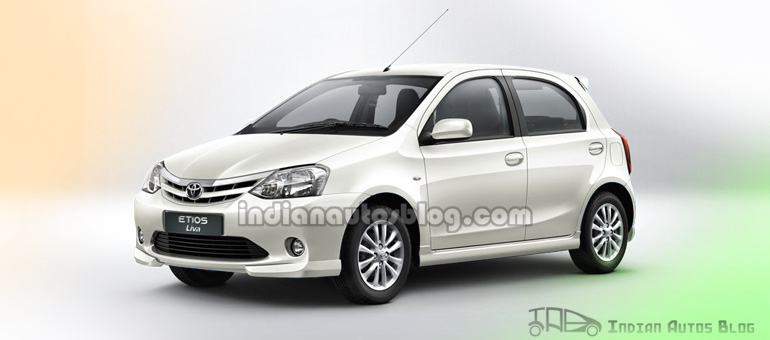 Toyota doesn't subscribe the idea that both models must have modified front-ends. The wheels, lights, grille, etc are also lifted off the sedan. There are no cosmetic revisions we can speak of.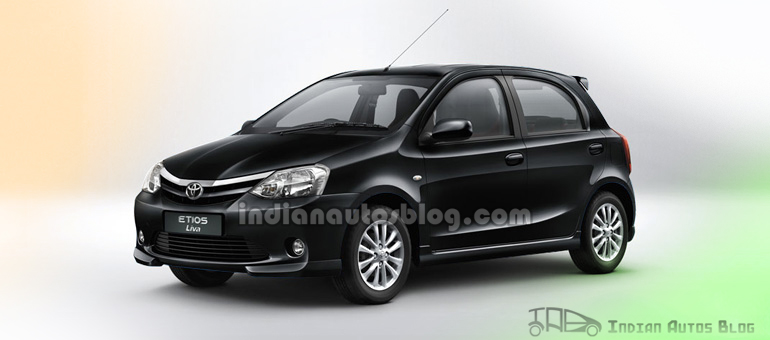 Perhaps the most pronounced change will be the fuel economy. The Etios Liva will have class leading figures. The interior space will be another highlight of this car with seating for three abreast at the back. The Etios' appearance has taken some time to sink in, but we hope richer materials will be used on the car's dashboard in the future.

The 3.75m long Etios Liva is powered by a 1.2-liter DOHC 4-cylinder petrol engine producing 80 bhp power and 104 Nm torque. With 251 liters of boot space and a 45 liter fuel tank, we can safely guess that Liva is long-distance ready.
It's official debut will be held in Delhi tomorrow. Be sure to check back for updates in the afternoon as IAB brings you every detail discussed from ground zero.
Toyota Etios Liva colors