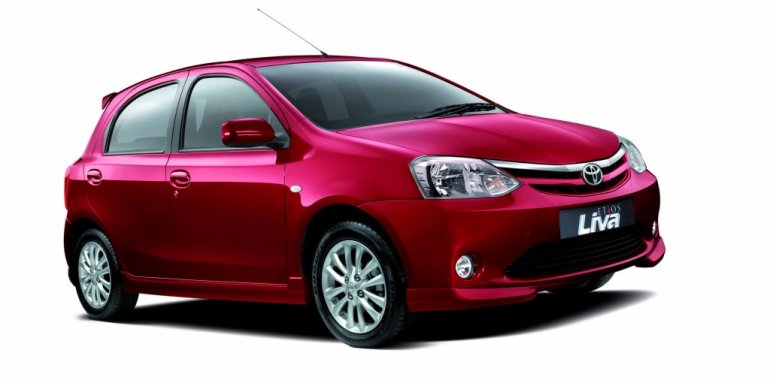 The Toyota Etios was the first car that was designed and developed exclusively for India. A team of engineers traveled the length and breadth of the country to figure out what Indians want.
The Etios sedan, when it was launched, broke all the records of bookings by a car of its size and Toyota India hit the great wall of supply shortage. Soon after the problem was tackled, Toyota India started exporting the Etios and Liva to South Africa from the Indian plant.
Now, Toyota India has registered another milestone – the company has managed to clock one lakh sales of the Etios series (Etios/Liva) in India.
Buoyed by the success of the Etios, the Japanese automaker has announced a plan to develop eight new models for emerging markets. The automaker will design and build these new compact cars locally in markets such as Brazil, China, and India. The plan is to sell more than a million of these localized models by the 2015. These cars will be priced under 10 lakhs and will have 100% localization.
Most manufacturers have something or the other stored for emerging markets. Mitsubishi recently unveiled the Mirage, a small hatchback for the emerging markets which is running riots in Thailand. Nissan revived the Datsun brand to focus on the BRIC nations. Honda has massive plans with the Brio and Brio sedan. Volkswagen and Hyundai are also charting up aggressive plans for these markets using region-specific cars.
In such a scenario, Toyota wants to make sure that it keeps its lead. Last year, around 45 percent of Toyota cars were delivered to buyers in fast-growing markets like China, India and Brazil, and that represents a massive gain over the roughly 19 percent share it saw in 2000.
At the same time, Toyota does not intend to make cars below 6 lakh rupees (in price positioning) because it believes that anything lower should be handled by Daihatsu which has expertise in making cheap cars.
[Source: in.reuters.com]