Toyota Brazil's main focus remains on the Etios for the year 2012. Toyota has so much confidence in the vehicle that the company is even planning on building a new plant in Sorocaba, Brazil to produce the Etios for the domestic market.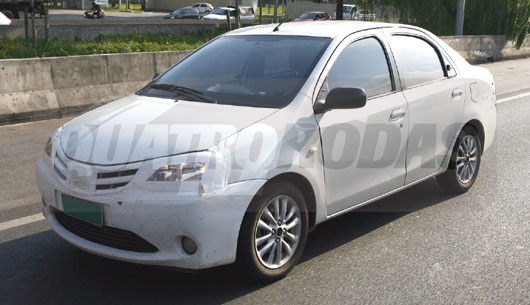 However, the timing of the launch is still uncertain. The inauguration of the plant and the launch of the car were expected to finish in the second half of this year but according to the status right now, the dates are most likely to be postponed to early next year.
Toyota's engineers continue testing of the vehicle on the roads of Sao Paulo without any camouflage both to acclimatize to local conditions and to gain some attention. Our friends at Quatro Rodas spotted a test mule on the Marginal Tietê highway connecting the state capital to the city.
The Etios is targeted at the emerging segment of midsize sedans, which stands out by delivering an interesting cost to benefit ratio and huge levels of cabin space . When launched, the Etios will compete with the likes of Renault Logan, Nissan Versa and Chevrolet Cobalt.
The Etios must be officially unveiled at one of the Brazilian car shows this year in both hatchback and sedan versions, but sales are not likely start before early 2013.
[Source - Quatrorodas.abril.com.br]