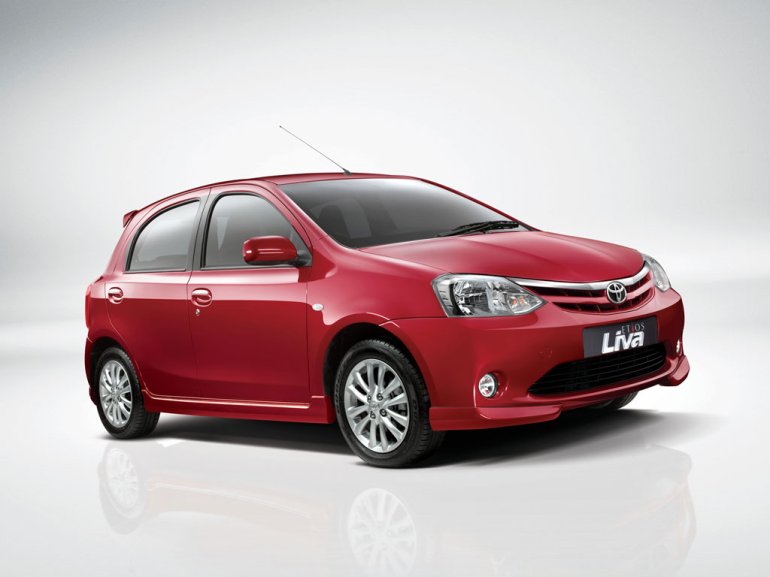 As we informed our readers earlier, Toyota is going to concentrate on strengthening its Etios and Liva brands in the next 3 years.
The Japanese auto giant has decided not to introduce any new models but to divert all their attention towards the Etios twins whose sales are not up to the company's expectation. After the initial euphoria, the sales of the cars came down, thanks to the Etios' and Liva's interior quality which is unlike a typical Toyota.
The unexciting design also has done its part in pulling the Etio twins' popularity down. However, Toyota is getting ready to address this issues and harness the full potential of its entry level hatchback and sedan.
Toyota has been listening to the feedback of the customers and realized that the cars need a huge improvement in terms of interior quality and external appearance.
The facelifted models are expected to use hugely improved materials for the interior and the centre mounted instrument console will remain. The seats will get adjustable headrests instead of the present integrated ones.
The changes to the exterior is expected to be very subtle since Toyota reserves the all new looks for the next generation model.
The facelifted models of the Etios and Liva will arrive sometime in the middle of 2013 and Toyota hopes that the move will infuse the much needed Toyota DNA into the cars.
[Source: Motorbeam.com]